DOGS ON THE INSIDE follows the relationships between abused stray dogs and prison inmates working towards a second chance at a better life. In an attempt to re-build their confidence and prepare for a new life outside, these prisoners must first learn to handle and care for a group of neglected strays.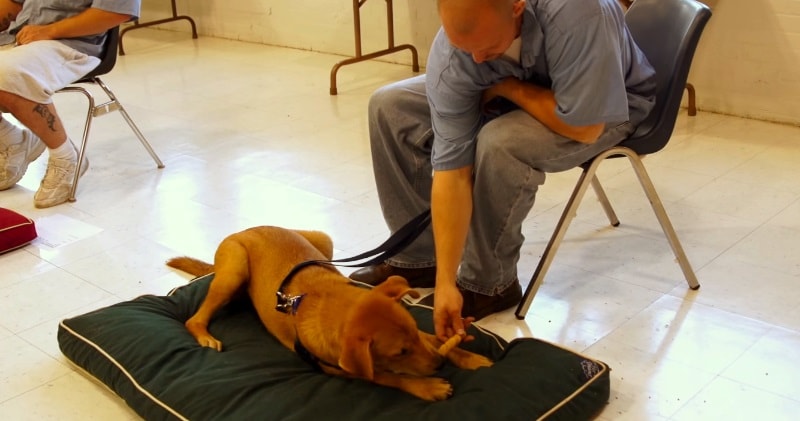 This heart-warming story reconfirms the timeless connection between man and dog, showing the resiliency of a dogs' trust and the generosity of the human spirit in the unlikeliest of places.Dogs On The Inside explores the problem of abandoned dogs in the Southern United States, where shelters are overcrowded and euthanasia is common.
After a devoted team of rescuers transports the dogs, they begin an 8- to 10-week program with prisoner inmates who supply the dogs with basic obedience skills as well as much needed attention. Following research in animal behavior and psychology by Marc Bekoff Ph.D., the program shows that connected by their troubled pasts, the dogs learn to have faith in people again while the inmates are reminded of their own humanity and capacity for love and empathy.
Advertisement
Over the three-month period, the inmates find solace in the companionship with their dogs as well as a confidence in their own ability to affect positive change. One of the inmates, Candido Sanchez draws on his time with the dogs as inspiration for his own upcoming release. As the dogs graduate from the course, he sees the dogs move on to a loving home, which inspires him to transform his own life.