Bloomberg's Hannah Elliot checks out the East Coast Defender Project Viper. Custom built to your personal specifications, the Defender takes about a year to create, and only about 10 a year are made. This is pretty much the biggest and baddest SUV money can buy.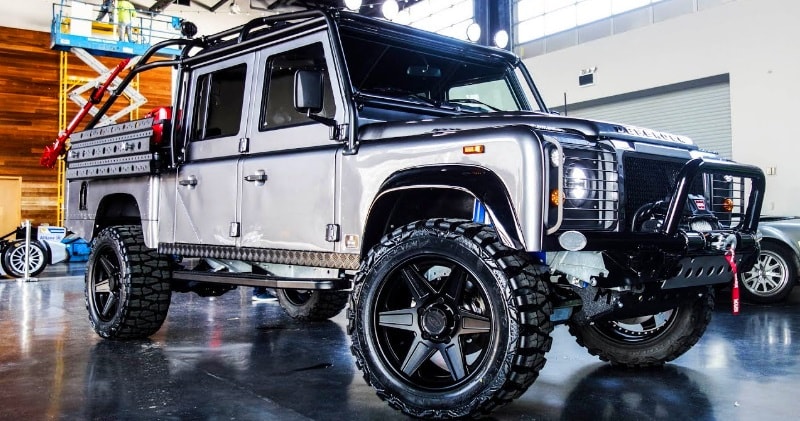 image credit: Bloomberg
For the past few years, East Coast Defender has been firing out compelling Land Rover Defender builds like it's been saving up ideas since the Defender was introduced in 1948. We're talking beauties like the Corvette-powered Project XIII and Beast. Now it's created a Defender so hot it had to make a whole new division for it.
The Project Viper carries the usual V8 upgrade and modernized technology, but looks even more prepared to swallow obstacles whole while winding its way in and out of distant hinterlands.
Advertisement
What started as a Defender 130 has been outfitted with a 6.2-liter Chevy LS3 V8 outputting 430 horses along with a hand-built radiator and tank, Wilwood brakes, King Off-Road Racing shocks, 2″ lifted Old Man Emu coil springs, custom ECD Edition 20″ wheels with Nitto Mud Grapler tires, full external roll cage, LED lighting throughout, custom bed line with toolboxes and seating, and the list goes on and on. Project Viper is the first release from their new Ultimate Vehicle Concept (UVC) division that's producing only 10 vehicles a year based on whatever the client wants.