An F-35 pilot gets fitted for his Gen III Helmet Mounted Display System (HMDS).The HMDS is the world's most advanced biocular helmet-mounted display system. The F-35 aircraft streams imagery from cameras mounted around the aircraft to the helmet, allowing pilots to see through the airframe.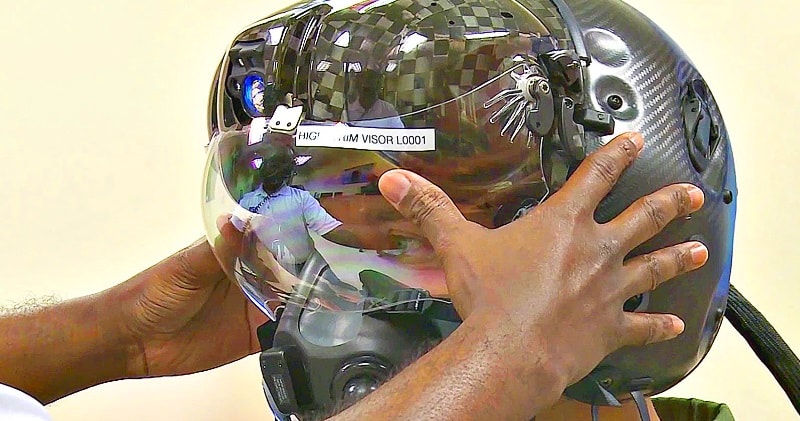 source/image: AiirSource Military
Its integrated head-up display provides pilots with all the critical information they need on the helmet's visor.You can look through the jet's eyeballs to see the world as the jet sees the world.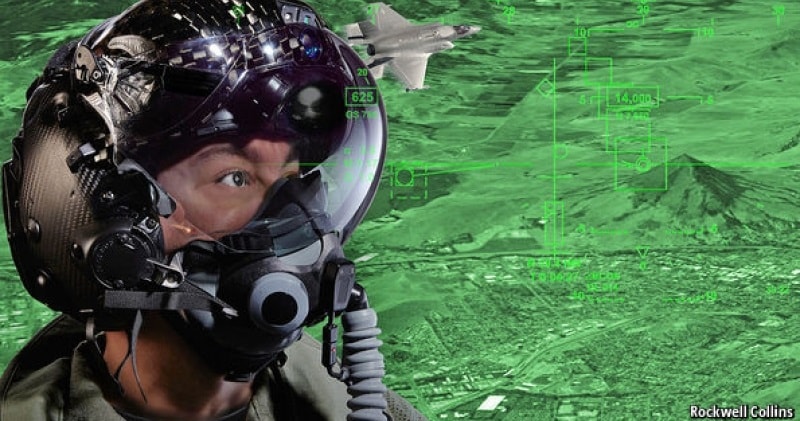 source/image: AiirSource Military
Helmets specially designed for the U.S. military allow fighter jet pilots to "see through their planes," eliminating blind spots and giving pilots an extra edge, officials said.
Advertisement
The headgear, which is specifically used by pilots flying the F-35 Lightening II, displays images from six cameras mounted throughout the yet-to-be-unveiled jet, contractor Lockheed Martin said.
The technology comes at a steep price — $400,000 per helmet, according to the Washington Post. But that cost pales in comparison to that of the F-35, a billion-dollar instrument of war, in addition to the cost of training a pilot.