After creating an electric current using electrodes in a potato, Marek Baczynski decided to test the boundaries of science and created Pontus, the self driving potato.Potatoes deserve to roam the earth, so Marek Baczynski created the first self-driving potato, ushering in a new era of potato rights.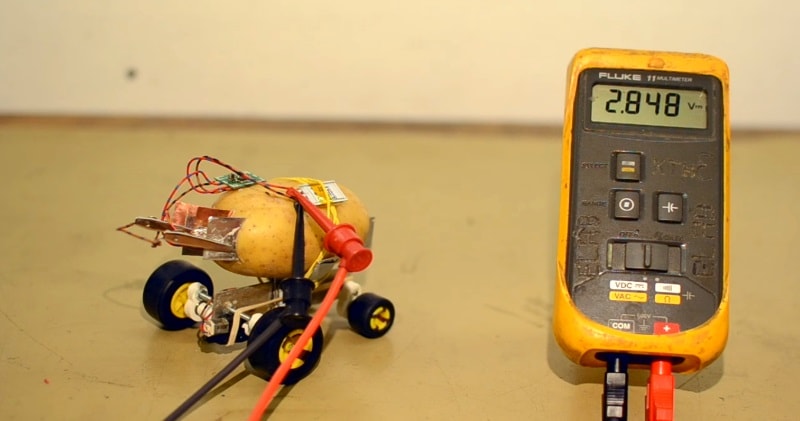 image credit: Marek Baczynski
Potato batteries have been around forever. Anyone who's played Portal 2 knows that with a copper and zinc electrode, you can get a bit of current out of a potato.
According to Baczynski, the electric potato needs approximately 15 minutes to charge the capacitor, which is enough energy to make the device move forward by approximately eight centimeters.This equals to a total of about seven and a half meters per day.
Advertisement
To make the mini-car truly drive itself though, the recreational inventor also installed a miniature control board, which enables the potato to autonomously choose in which direction it wants to move.