People are twice as likely to die in a crash if the car they're travelling in was built before 2000. This is demonstrated by the results of this car-to-car crash test conducted by independent vehicle safety advocate ANCAP.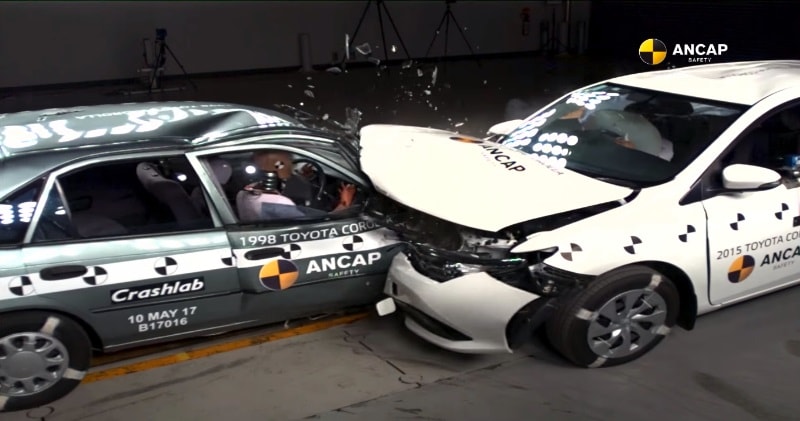 image credit: AANewZealand
Transport Agency data shows cars built before 2000, which represents nearly 40% of all passenger cars and SUVs on New Zealand roads, are involved in 57% of fatalities. Cars produced between 2010 and 2015, which make up 17% of the fleet, were involved in 10% of fatalities.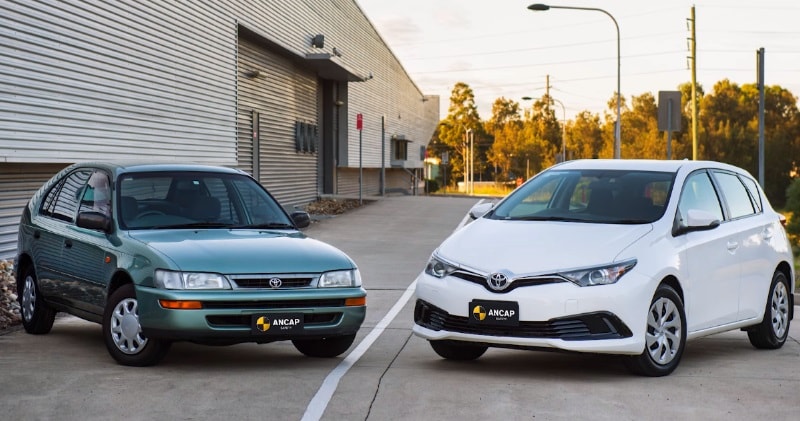 image credit: AANewZealand
The airbag feels like a relatively new invention, but manufacturers have been experimenting with the concept since the 1950s. The idea is quite simple – a cushion that inflates when a collision is detected, to protect the car's occupants from injury or death – but airbags didn't feature across production cars until the 1990s.
Advertisement
Manufacturers like Mercedes Benz and Ford were pioneers of airbag technology, but this simple device is now standard on most production cars. Manufacturers continue to invest in new forms of airbags, and many cars now feature comprehensive systems, which protect the driver and passengers from nearly every angle.
Modern car manufacturers invest significant sums of money to equip their vehicles with a host of different active and passive safety features. Safety is now one of the first considerations that most buyers make when deciding which car they want to drive and buy.