This RV has the muscle of a semi-truck and the look of a luxury cabin. Doug Tolbert shows off his Powerhouse Coach designed to bring all his toys wherever he goes. The Powerhouse mega RV is the brainchild of Doug Tolbert from Idaho Falls, Idaho.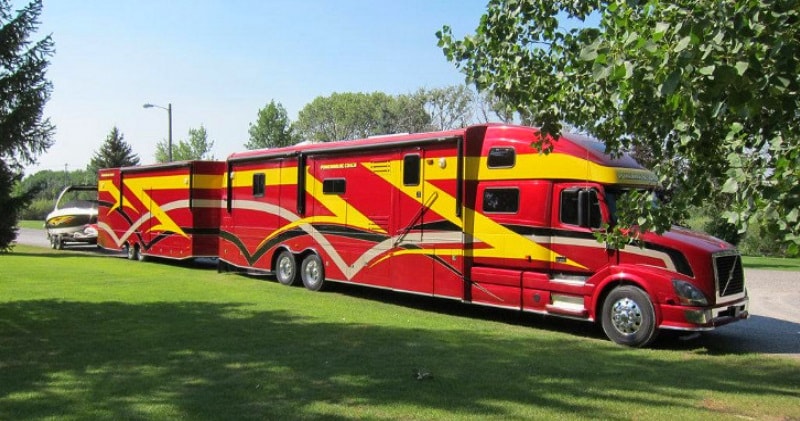 image credit: powerhousecoach
Thit 122 foot-long custom built Powerhouse Ultra Line RV is like nothing else on the road because it's one of the biggest and sturdiest RVs ever made – with a whopping 400 square feet and room for eight.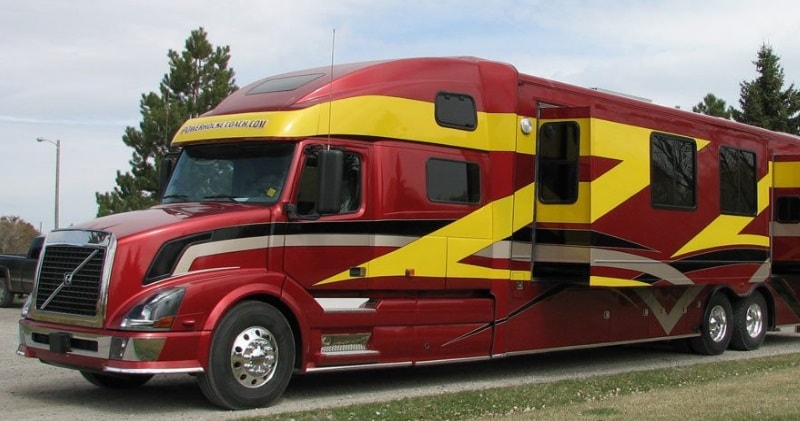 image credit: powerhousecoach
He started building Powerhouse RVs in the late 1990s when he couldn't find a rig that met his criteria. "If you get where you're going and you don't have all your toys with you, it's pretty tough to have fun," Powerhouse coach creator Doug Tolbert told the Travel Channel.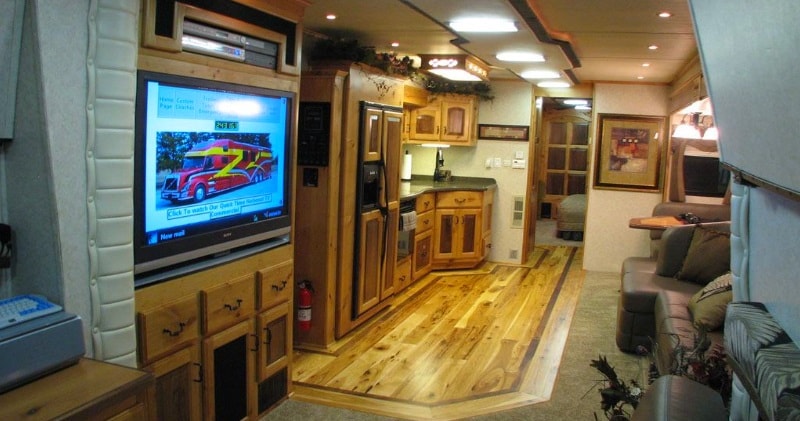 image credit: powerhousecoach
Tolbert's Powerhouse Ultraline RV goes far beyond the ordinary luxury RV because of the mechanics that make it move. It sits on a heavy duty Class 8 Volvo truck chassis that weighs in at 54,600 pounds.
Advertisement
The big rig chassis enables you to load an additional 3,000 to 5,000 pounds inside the coach – in addition to fuel and water – while towing another 40,000 to 60,000 pounds behind the rig.
His custom-built mega RVs start at $319,000 for a stripped-down model. Tolbert's top-of-the-line 'four slide' units come with all the features you want on a new chassis and cost around $600,000. Each unit takes about 6 to 8 months until it's ready to roll.