A unique and refined look packed in small dimensions (less than 5.5m: smaller than an SUV or VAN) dedicated to the itinerant, curious, modern couple, who shuns banality and wants to tackle every trip without compromise, to discover the villages and less conventional destinations.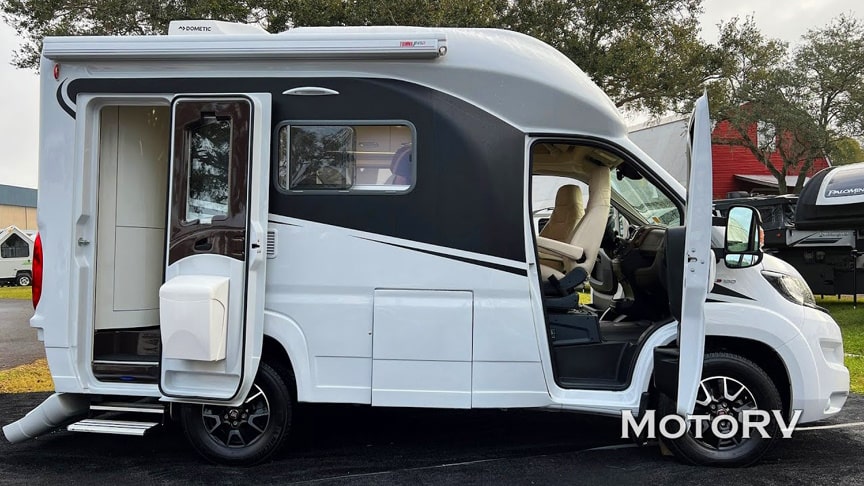 The Wingamm Oasi 540 is a motorhome that bridges the gap between a Class B and a Class C while maintaining a driving feel similar to that as a car.This little guy is based on the Italian market Fiat Ducato 140 hp and comes equipped as it would in Italy.
The rearward positioning of the door allows you to make full use of the spaces, giving you a large kitchen and a spacious toilet even if in very small overall dimensions. The living area, thanks to the luxurious finishes of the furnishings, offers excellent liveability even with guests.
Advertisement
This camper has a shower and a toilet, but that toilet dumps into this tiny five-gallon tank.The interior quality is also very good. Everything feels like the designers knew that you'd be touching it.