In this pilot episode of our Tiny Homes Of The Ancient World series, we travel 2000 years back in time to the Celtic iron-age fort and roundhouses 0f Castell Henllys.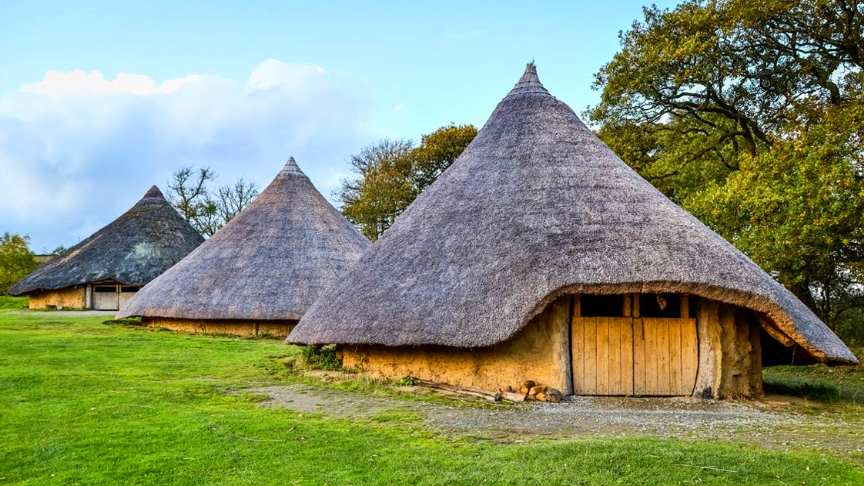 source/image: Living Big In A Tiny House
So far on Living Big in a Tiny House, we have explored tiny homes and downsized architecture from all over the world. In this new series, we aim to reach far back into our historic and prehistoric past to explore the tiny homes of the ancient world.
This first episode takes us to Castell Henllys, An Iron Age Fort in Pembrokeshire, Wales. Built approximately 2000 years ago, these impressive roundhouses have been recently reconstructed based on archeological evidence.
Advertisement
In this video, we explore the roundhouses, we learn how they were constructed and imagine the lives of the people who would have inhabited them.//Living Big In A Tiny House