In this video, we take a tour a modern shepherd hut with Dylan from Gute Shepherd Huts in Ontario, Canada. The hut has a comfy L-shaped sitting area that converts into a double bed, a clever folding desk & kitchen table, a small murphy bed for a single person or child, and some storage space for blankets, pillows, cups, plates, etc. It also has space to mount a tv, as well as hooks on the wall for storing folding chairs out of the way.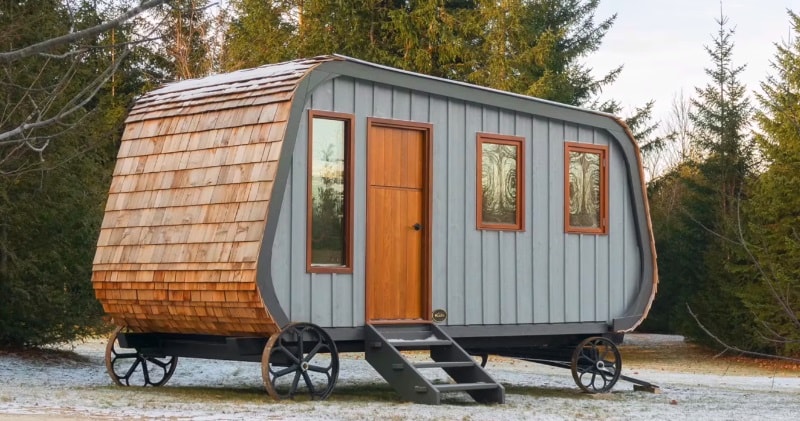 image/text credit: Exploring Alternatives
The design includes a unique half-round bump-out on one end that provides extra living space inside, without increasing the square footage of the structure on the outside.Dylan and his dad custom build these micro cabins on trailers with traditional cast iron wheels for people who are looking for a tiny cottage, tiny house, writer's retreat, cottage bunkie, home office on wheels, etc.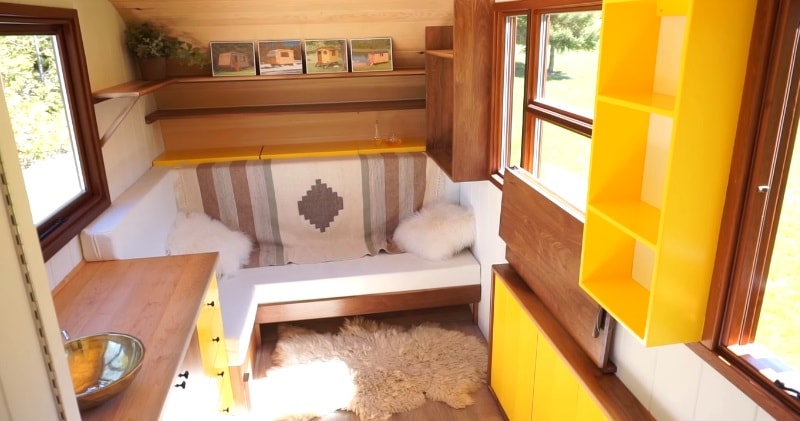 image/text credit: Exploring Alternatives
Every part of these huts is custom made, including the structure itself, the furniture, the doors, and the window frames; and the pair make a huge effort to source their materials and labor locally for things like milling wood and casting iron.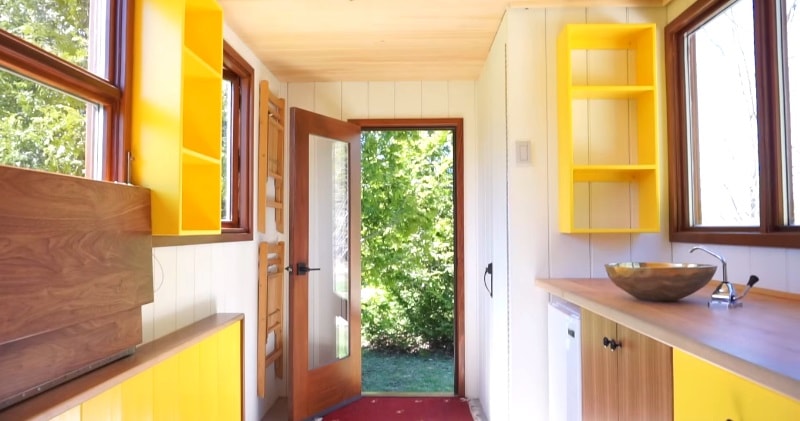 image/text credit: Exploring Alternatives
The tiny cabins are designed to be 108 square feet or less in order to be considered a garden-shed style building in Ontario (which don't require a building permit). The shepherd huts are completely off-grid with composting toilets, and a hand pump water system; and they can accommodate solar panels for power too.
Advertisement
Mat and I loved the surprisingly spacious and functional layout of this shepherd hut, as well as the cozy, rustic-yet-modern feeling of the space.
There was also plenty of natural light from the multiple windows and glass door, which added to the light airy feeling you get when you're spending time in the hut. We were also super impressed by the incredible work that Dylan and his dad do to make every part of their huts unique, functional, and durable.