The world's first steam locomotive, which led to a worldwide revolution in the transport industry, was built right here in Coalbrookdale under Richard Trevithick's design in 1802. Although the fate of the original locomotive is unknown, there is only one WORKING replica in the entire world… and it resides here at Blists Hill Victorian Town!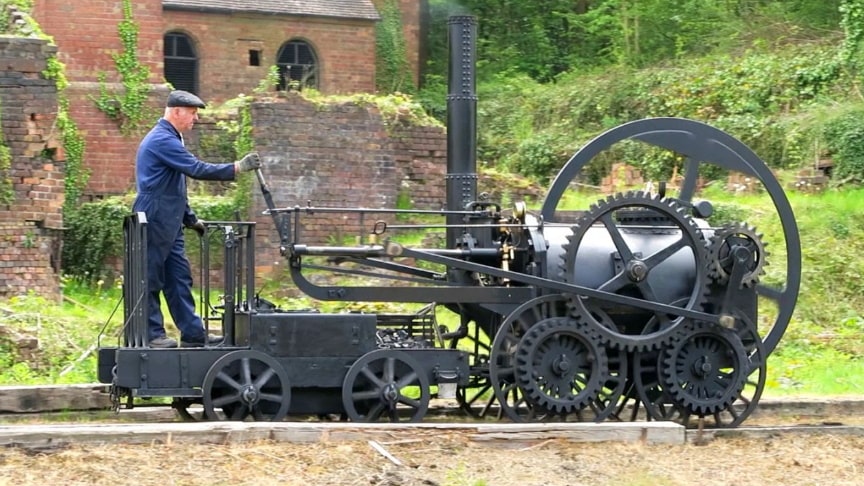 image(PrtSc): The Ironbridge Gorge Museum Trust
It was constructed for the Coalbrookdale ironworks in Shropshire in the United Kingdom though no record of it working there has survived.
On 21 February 1804, the first recorded steam-hauled railway journey took place as another of Trevithick's locomotives hauled a train along the 4 ft 4 in -wide tramway from the Pen-y-darren ironworks, near Merthyr Tydfil, to Abercynon in South Wales.
Advertisement
Trevithick's steam locomotive could haul 10 tons of iron along the Merthyr Tydfil Tramroad from Penydarren to Abercynon, a distance of 9.75 miles (16 km).Amid great interest from the public, on 21 February 1804 it successfully carried 10 tons of iron, 5 wagons and 70 men the full distance in 4 hours and 5 minutes, an average speed of nearly 5 mph.