A tree spade is a specialized machine that mechanizes the transplanting of large plants whose hand-powered transplanting (using traditional spades, wagons, and other equipment) would be prohibitively laborious.//wikipedia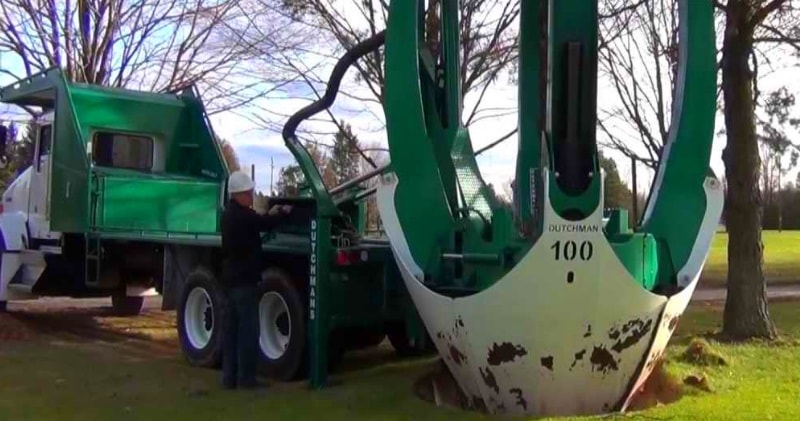 source/image(PrtSc): DutchmanIndustries
A typical machine consists of a number of blades generally 3 or 4, but single or dual blade designs also exist that encircle the tree, digging into the ground and then lifting the entire tree, including its roots and soil in what is termed a "root ball", out of the ground and replanting or transplanting the whole tree in the designated area.
In this video we show the Dutchman's curved-blade 100" truck mount is ideal for digging up to 12" trees. This unit needs to be mounted to a Tandem Axle Truck with 20,000 fronts and 46,000 rears.
Advertisement
Cab-to-trunion needs to be approximately 205 inches or longer.. Dutchman 100" spade is ideal in digging larger trees but we recommend a pusher axle to handle the increase weight.