A newborn miniature horse in Russia could set a new Guinness World Record, at only 30cm tall.The foal, ironically named Gulliver (after the giant from Gulliver's Travels), was born on a farm near St Petersburg in mid-June, and has gained a lot of attention for his friendliness and tiny size.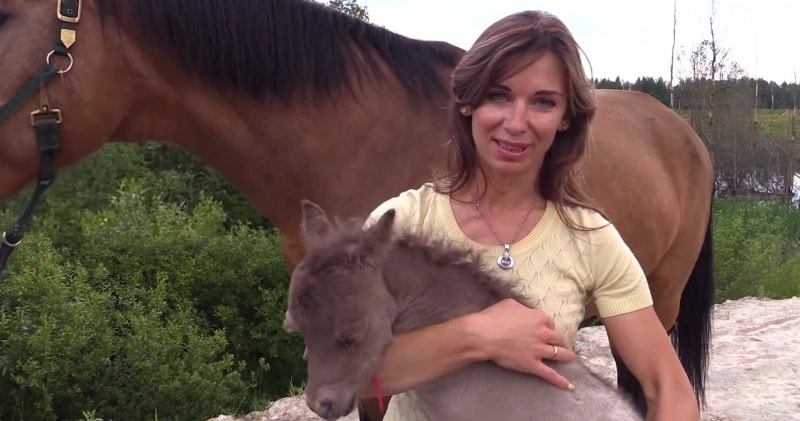 image credit: Ruptly TV
He's not expected to grow more than 10cm beyond his current height – which is about the same size as a small dog.Elena Chistyakov owns the miniature horse farm. She told local radio station 47channel.ru Gulliver is a "miracle". They've been breeding the horses for more than 12 years and have never had one so small.
Gulliver's mother Gertie is about 70cm tall. Svetlana Alekseeva, another worker on the farm, says Gertie didn't need any help with the birth, and just half-an-hour after Gulliver was born, he was trying to run and jump.Ms Chistyakov says they'll be entering Gulliver as a candidate for a Guinness World Record.
Advertisement
"This unique little foal Gulliver is a representative of the American miniature horse. His height at birth was only 30 cm and in a week this kid has grown another 10 cm. When he becomes an adult, his height will be no more than 50 cm.""The birth of this tiny foal is a unique case. His parents are quite a normal size for the breed. The height of both mom and dad is about 70 cm each."