This video is about two perfect replicas of Ferrari's 1961 Formula 1 car: the 156 F1 'Sharknose'. In those years Ferrari used to dismantle racing cars once their competition life was over. Due to this there are no original Sharknose' left, but Setford and Company, based in the UK, was able to recreate two of them starting from two original engines and gearboxes which luckily survived to Ferrari's policy.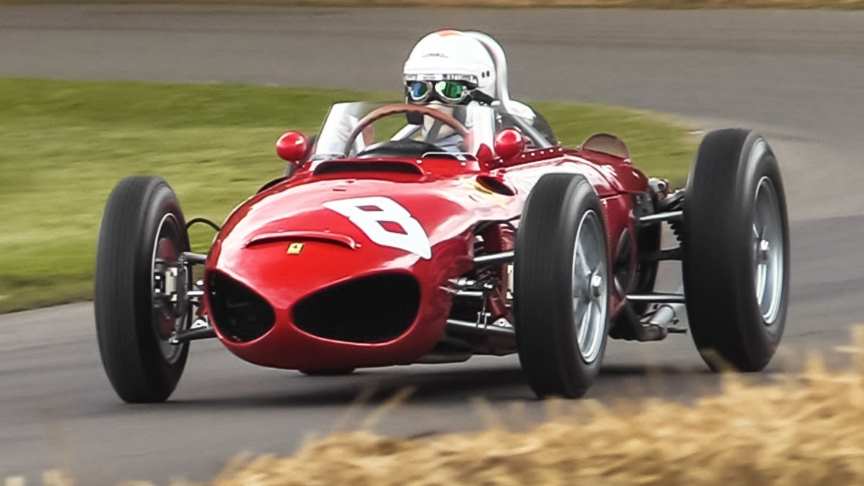 source/image(PrtSc): 19Bozzy92
Everything else is the result of a 3-years work during which the general chassis measures, shapes and details were perfectly calculated and recreated using original photos.Although similar in appearance, as you read in the title and in the first part of the description, these two 156s are powered by two slightly different engines.video/more info: 19Bozzy92
First of all, the 1961 season was characterized by the introduction of a new rule for which engine displacement had to be reduced from 2.5 to 1.5-litres, similar to the pre-1961 Formula Two class for which Ferrari had already built a car in 1957, the Dino 156.
Advertisement
The 'Sharknose', called in this way due to its two front nostrils, was powered by the same engine used in the F2 car, but with some minor changes to increase power and rpms. It was a 65 degree 1.5-litre V6 engine that was able to produce around 180hp. The car number 2 is with a 120° engine that was used in the 1962 season, while the number 8 is with the 65° V6. The Sharknose was able to achieve 5 wins and 6 pole positions in the 1961 season.via/read more: 19Bozzy92