In this clip, Deek talks to Chris Schapdick of "Tiny Industrial" (a custom tiny house and RV builder) about his new camper model- one geared for tailgating luxury, camping, or weekend getaways.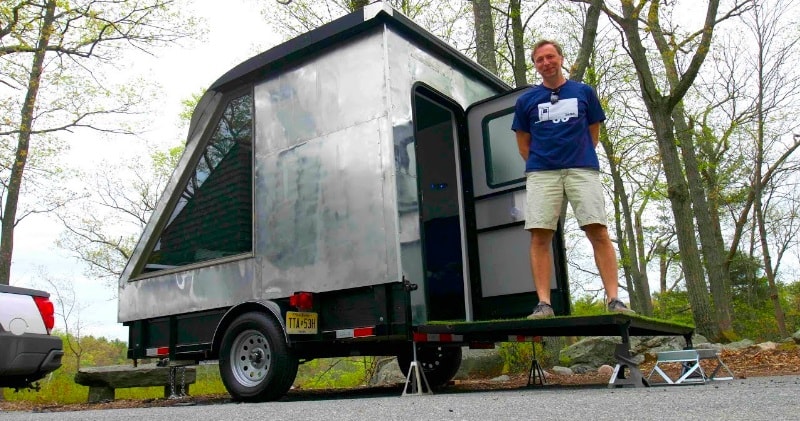 source/image: relaxshacksDOTcom
This is a concept tiny house I'm currently promoting my company at various tiny house shows with across the country.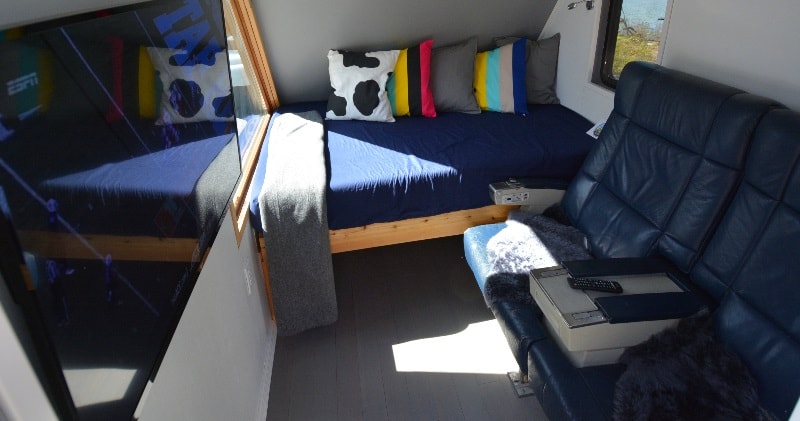 source/image: tinyindustrial
It's not intended to be a full featured tiny house but, rather a getaway place that you can go to get away from it all.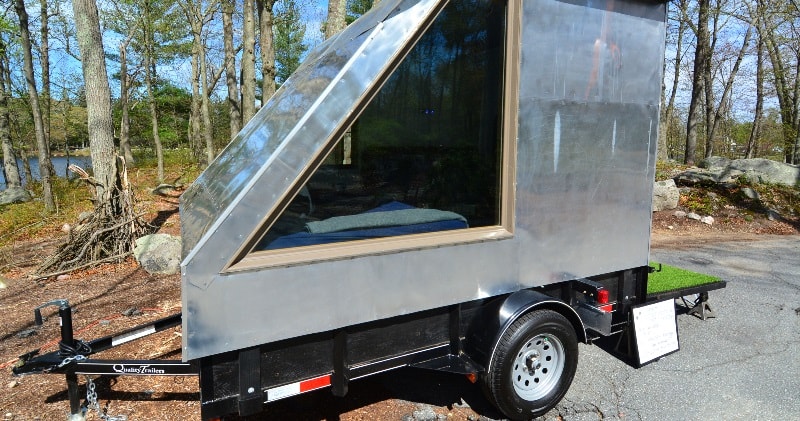 source/image: tinyindustrial
It's also very suited for tailgating and being in the midst of it all. The choice is yours..It's built on a 10×6.5′ utility trailer and clad entirely in aviation sheet aluminum.
Advertisement
This micro house has as a battery backup system and a number of 110V outlets when connected to power. 43″ big screen LG LED TV..
Yes, those are leather first class airplane seats with built in tray tables and functioning recline feature! 3 integrated reading lights. 4 windows and a comfortable memory foam full size bed/seating area.