UNGOVERNED VENDETTA Electric Off Road Skateboard by UNGOVERNED Pty Ltd Australian based company.Today I can proudly announce that the greatest breakthrough in my career developing these vehicles is now wrapped up with a patent pending.While this is a soft media release more photographs and video will be made available in coming weeks.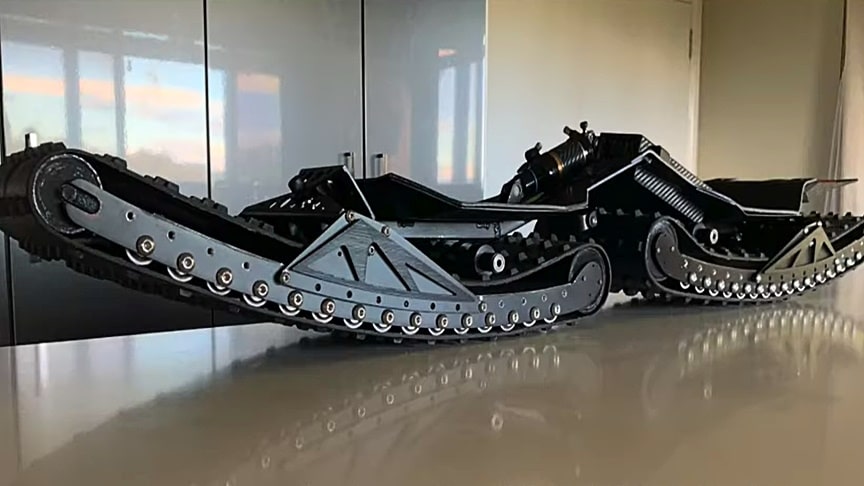 source/image: UNGOVERNED Pty Ltd
Withdrawing from the Good Design Awards earlier in the year was heart breaking however, concreting Ungoverned Pty Ltd's intellectual property as you could appreciate, had to take a solid priority. Batteries are high quality Lithium Ion and include on board Battery Management Systems to guarantee your safety in use, charging and travel.
The Vendetta Skateboard features a skateboard-like deck where the rider can simply jump on and ride away. However, what lies underneath the deck is what sets the design apart, giving it a twin-tracked articulated tank style.
Advertisement
The motors are powered by a swappable central battery pack, which has a run time of about 40 minutes, based on a 75 kgs (165 lbs) rider that travels at the average speed of 25 kph (16 mph) on a flat circuit.The Vendetta utilizes a handheld wireless controller for acceleration and braking.