Australian startup Wave Swell Energy created a 200 kW floating platform able to generate electricity from wave energy. The platform is equipped with a special concrete chamber with a turbine above. High tide pushes water into the chamber and fills it with water; as a result, the pressure rises and pushes the air out through the outlet valve.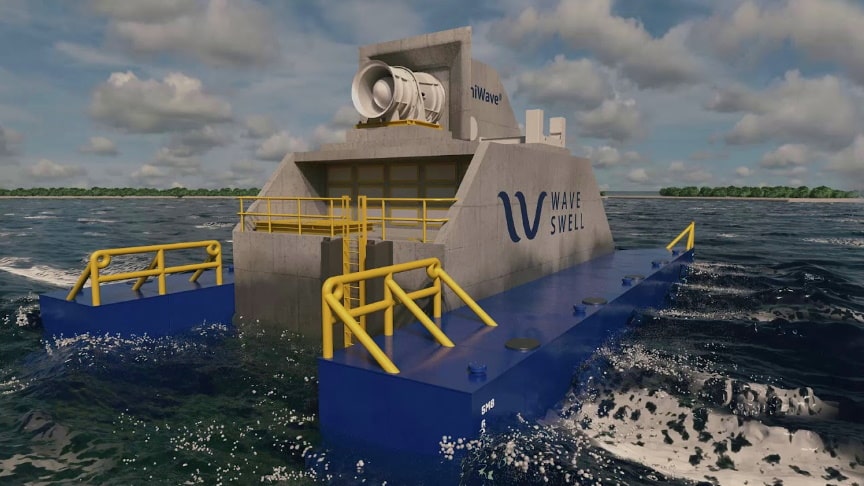 source/image: Wave Swell Energy
Low tide creates vacuum in the chamber, as a result of which the turbine begins to suck in air that activates it.The OWC is an artificial blowhole consisting of a chamber that is open underneath the waterline.
As waves pass the OWC, the water rises and falls inside, forcing the air to pass by a turbine at the top of the chamber. This turbine generates electricity.The first deployment of the 200kW unit is a pilot project being commissioned at King Island in Tasmania, to run in collaboration with the island's energy and network provider, Hydro Tasmania.
Advertisement
The UniWave 200's design bypasses this issue by having no moving parts underwater at all. Everything that moves or is critical to energy generation is dry and high up. The only moving parts in the technology are the turbine and bespoke valves, all of which are well above the water line. There are no moving parts in or below the water.///waveswell