Advertisement
Shoebill's are amazing! Ueno Zoo in Tokyo has two of them, one of whom doesn't mind people getting very close and filming them for prolonged periods. Of all the possible names, how on earth is it called the Shoebill? "Monsterface" would be better. Or "Death Pelican."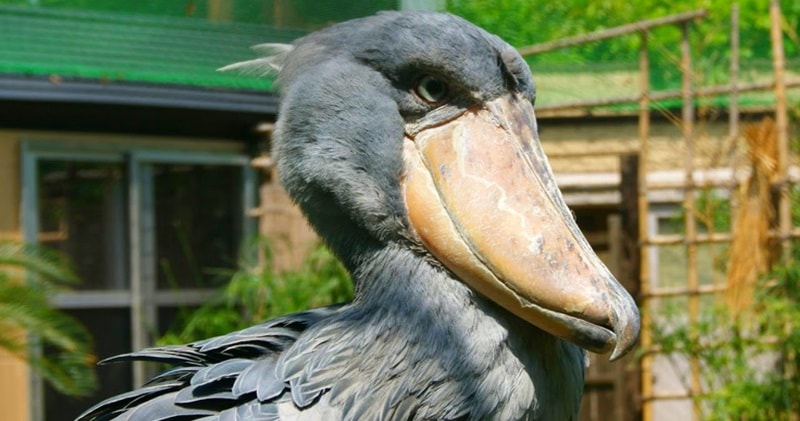 image/text credit: ChannelSONUVA
There is no mistaking Africa's secretive shoebill with its enormous bill and almost prehistoric looks. These large stork-like birds inhabit the continent's central and eastern tropical swamps and marshes.
Shoebills particularly like poorly oxygenated shallow water as fish surface more often, becoming easy prey for a stalking shoebill with a rapid strike in the tall vegetation.
Advertisement
Shoebills are mostly silent and solitary birds, only coming together when food is scarce or to breed. Shoebill breeding coincides with the dry season which may help prevent their large flat nests from flooding. Like some other storks they pour water over the nest to keep the eggs cool.