UPS drone delivery subsidiary UPS Flight Forward (UPSFF) said it would collaborate with German drone-maker Wingcopter to develop the next generation of package delivery drones for a variety of use cases in the United States and internationally.The new UPS drone features vertical takeoff and landing, transitioning to fixed-wing forward flight enables extended range, speed and higher cargo capacity.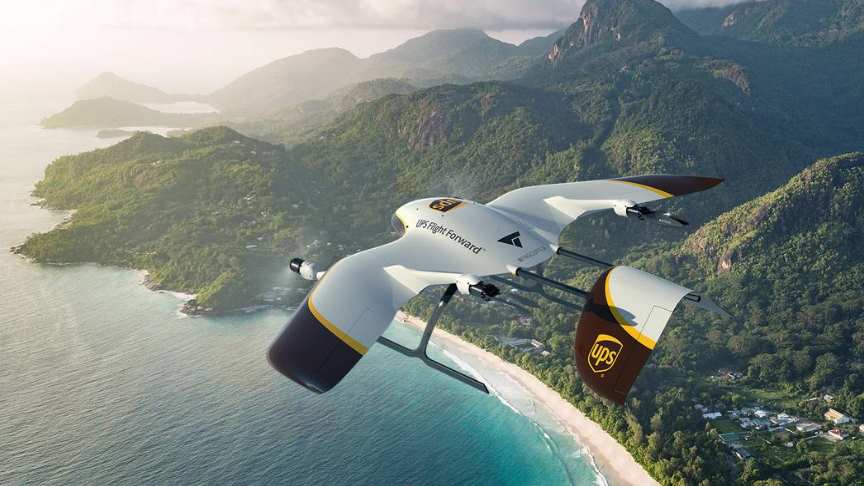 source/image: ups
The Germany-based start-up focuses on the delivery of medical goods as well as parcels and food.With its unique, patented tilt-rotor mechanism, Wingcopter by far exceeds the range and payload capabilities of commercial multicopter drones, achieving a new dimension of efficiency.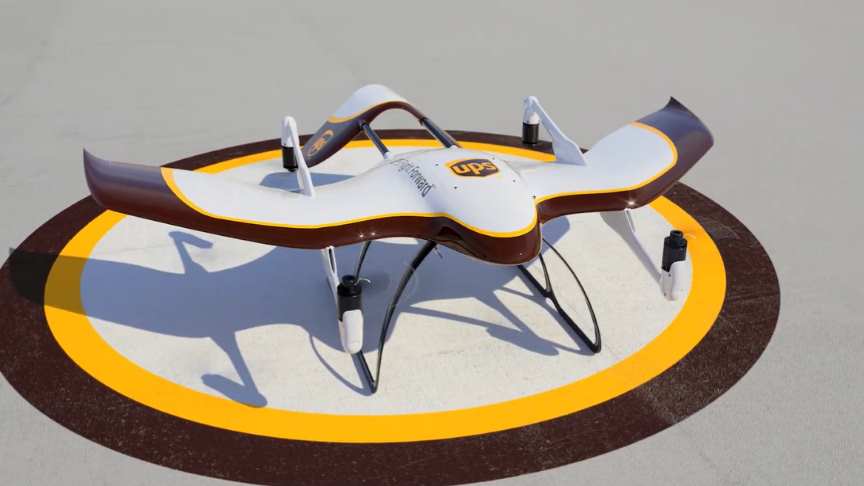 source: ups /image: WINGCOPTER
The electrically powered Wingcopter aircrafts take off and land vertically like multicopters in the smallest of spaces and fly long distances as efficiently and quickly as fixed-wing aircraft.
Advertisement
This enables ranges of up to 75 miles (120 kilometers) and a Guinness world record speed of 150 mph (240 km/h). Even in strong winds of up to 45 mph (72 km/h) or inclement weather, the Wingcopter flies autonomously and reliably.
The video shows the Wingcopter's vertical take-off (and landing) capability followed by the transition into efficient forward flight, made possible by our patented tilt-rotor mechanism. This technology allows the Wingcopter to benefit from the advantages of both multicopters and fixed-wing aircrafts.