The XB-70A, built by the North American Aviation (NAA) Los Angeles Division for the U.S. Air Force, was an experimental high-speed, delta-wing aircraft designed to fly at three times the speed of sound and higher than 70,000 feet.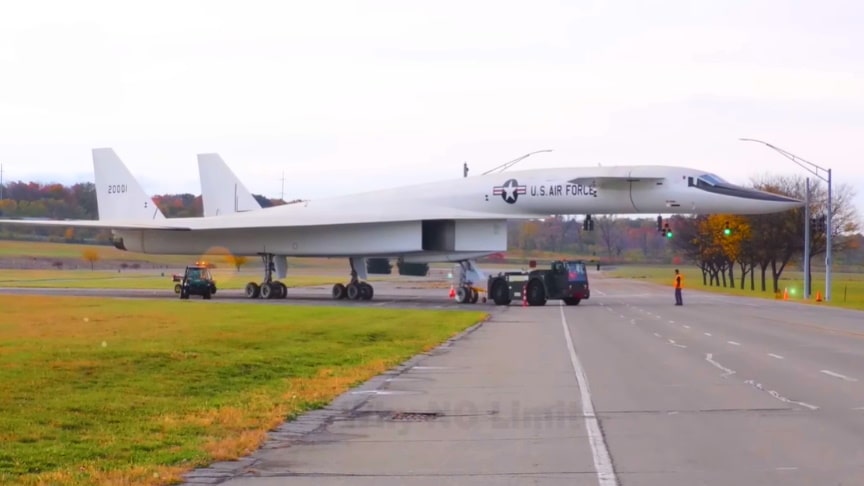 source/image: Why No Limit
Designed in the late 1950s by North American Aviation (NAA), the six-engined Valkyrie was capable of cruising for thousands of miles at Mach 3+ while flying at 70,000 feet (21,000 m).At these speeds, it was expected that the B-70 would be practically immune to interceptor aircraft, the only effective weapon against bomber aircraft at the time.
The XB-70 used compression lift, which resulted from a shock wave generated by the leading edge of the engine intake splitter below the apex of the wing. At Mach 3 cruising speed, the shock wave is bent back about 65 degrees and the wing is superimposed on the shock system which has a pressure 40 pounds per square foot higher under the aircraft than in front of the shock.
Advertisement
The compression lift provided five percent of the total lift.The XB-70 was equipped with six General Electric YJ93-GE-3 turbojet engines, which used JP-6 jet fuel, specially formulated for the mission requirements. The engine was stated to be in the "30,000-pound class", but actually produced 28,000 lbf (120 kN) with afterburner and 19,900 lbf (89 kN) without afterburner.