If you've ever tried to manually dig out a fence post then you already know it can be both time consuming and back-breaking.There are a bunch of fence post pullers you can buy.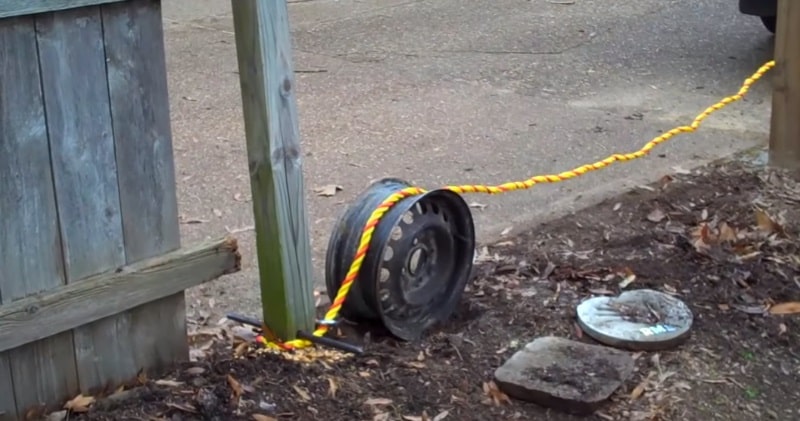 source/image: Mark Frances
If you have a lot of posts to pull then you absolutely have to have a fence post puller or you can invent your own idea to pull posts out of the ground easily and quickly.
With the use of a Rope, and an old rim, these guys make the job of tearing out an old fence post completely easy! Watch how this combination of materials comes together to make the best way to remove this post right out of the ground.
Advertisement
By taking your time and making sure everything is in place before beginning to extract the fence post, the job can be completed with a minimum of difficulty.