During Concorso d'Eleganza Villa d'Este 2016 I had the opportunity to talk to Valentino Balboni, the famous Lamborghini test driver, about the Lamborghini Countach "Walter Wolf" that he was driving there.Walter Wolf, who was the owner of the Wolf Racing F1 Team, bought several Lamborghini's, at one point he even considered to buy the factory completely to save it.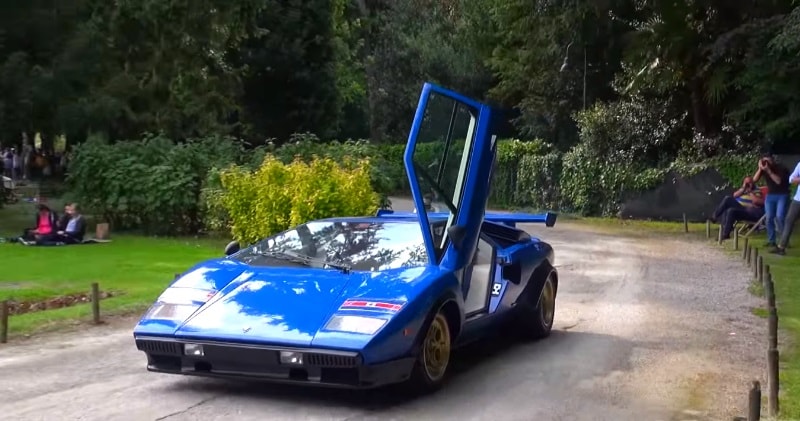 image/text credit: A8C100
His first Countach was a white LP400, a fairly standard model, but Walter Wolf became famous for his 'special' Countach, he had three of them made, all equipped with an especially designed 5.0-Liter engine. In 1974, Wolf received his first 'customized' Countach, a bright red LP400, chassis nr. 112.0148.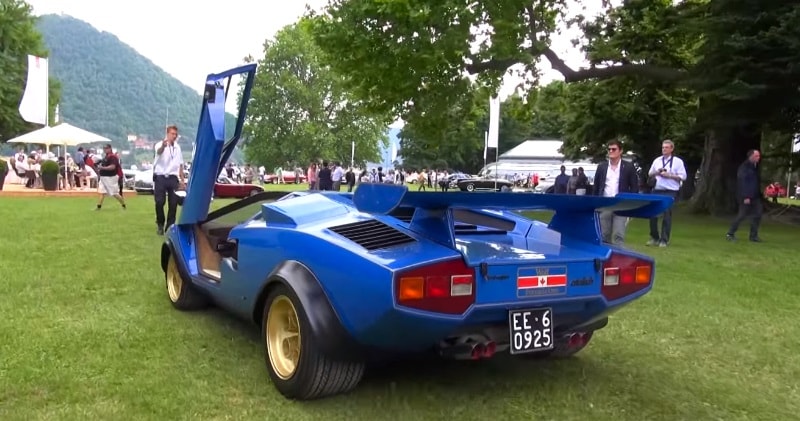 image/text credit: A8C100
Only a year later, in early 1976, Walter Wolf bought his second 'special' Countach (the car that you can see in this video). This one with chassis nr. 1.120.202, was modified the same way as his first car, the 5.O-Liter engine was put into this chassis, but it remained a Lamborghini property, it wasn't owned by Wolf himself.
Advertisement
This car was finished in a brilliant Bugatti light-blue, with natural leather upholstery, gold colored wheels and pin striping. The wheel-arch extensions were black and this time the rear wing was electrically adjustable from within the cockpit. This car also featured Walter Wolf signets and Canadian flags.
Wolf's third 'special' was actually the first LP400 S built. He had the same 5.0-Liter engine installed, together with his double-disc Borg & Beck F1-type clutch and the eight-caliper disc brakes, which were now fully adjustable from within the cockpit.