Taking to the road and living the van life in a beautifully renovated VW Kombi Westfalia, this couple are exploring Australia and working to earn their parking spots as volunteers at sustainable communities and farms all over the continent.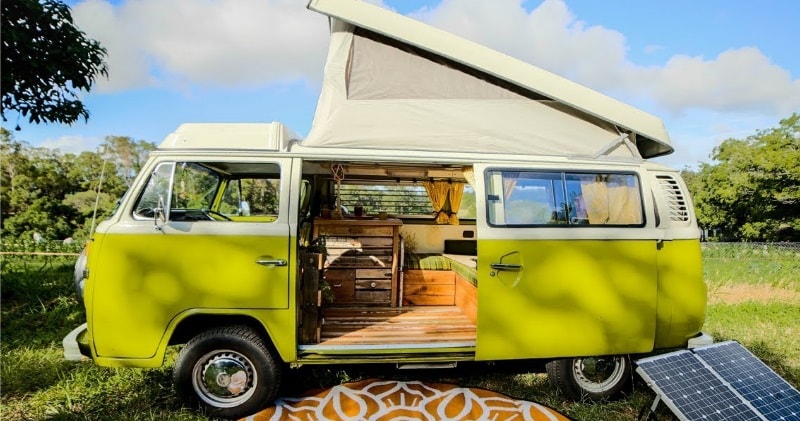 source/image: Living Big In A Tiny House
The van has been beautifully renovated using almost entirely recycled and salvaged materials, mostly pallet wood. Kylie and Stu had dreamed of living in a Kombi van and did the entire renovation themselves.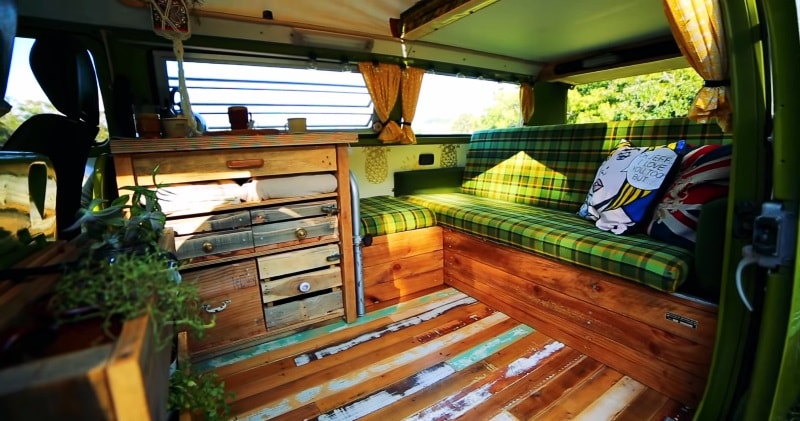 source/image: Living Big In A Tiny House
In this video, we dive into the build process, as well as learn what it's like to live full time in a VW Kombi van.
Advertisement
There's lots of storage space which has been added to the van, including a beautiful set of draws which has been made out of pallet wood and which uses a collection of old miss-matched handles found in op shops.
On top of this draw set is a kitchen work bench and the couple even found room for a Dometic 12v fridge which sits between the two front seats of the vehicle.The couple share their journey, along with stories about they remarkable places and individuals who they meet on their travels on their website.