This sports bike has power and a very good rideable chassis where you can quickly go around the curves. This Venom has a great sound and runs well.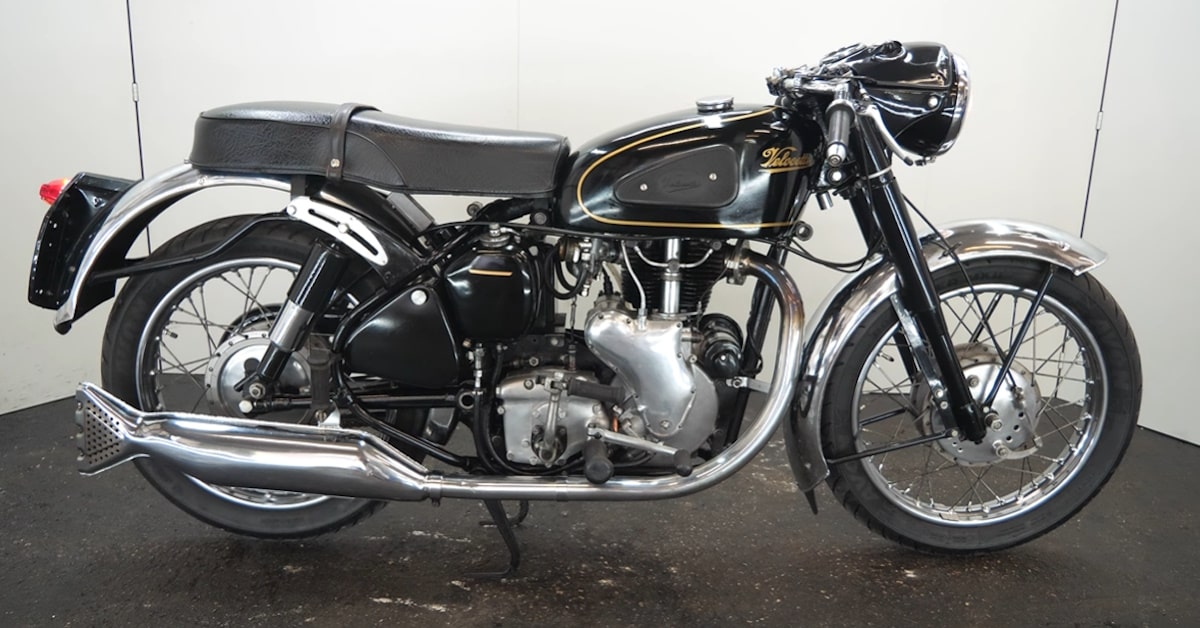 source.image: classic-motorcycle.com
Engine development pursued as part of Velocette's scrambles programme bore fruit in 1956 in the shape of the high-performance Venom and its 350cc sibling, the Viper. The MSS frame and forks were retained for the newcomers while full-width alloy hubs were adopted to boost braking power, and smart chromed mudguards fitted to enhance the models' sporting image.
In 1960 'Clubman' versions of both were introduced, minus the enclosure panels of the standard models, featuring a raised compression ratio, Amal TT carburettor, 'racing' magneto, rear-set footrests, and a close-ratio gearbox among many other improvements.
Advertisement
Produced until the end of Velocette production in 1971, the Venom in its various guises represents the final glorious flowering of the traditional British sports single, and today these supremely well-engineered thoroughbreds are highly sought after.