The Puch 250 is a motorcycle that was manufactured by the Austrian Steyr Daimler Puch AG's Puch division in Thondorf near Graz. The motorcycle is powered by a split-single two-stroke engine (two pistons sharing a single combustion chamber).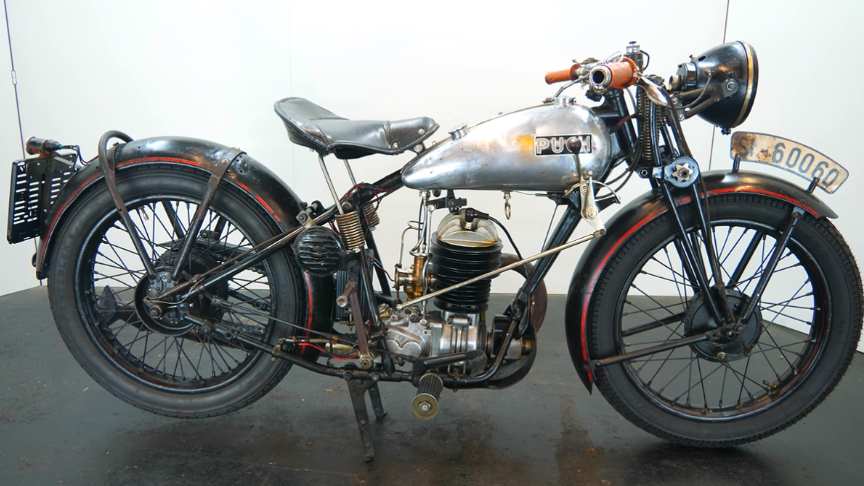 source/image: classic-motorcycle.com
1932, Puch offered two models the "250T (T= touren)" with 6hp and "250 Sport" with 9hp both with 250cc split single engine.
Only in 1930 the first 250 Sport models had a Bronze-cylinderhead with 7hp, the later machines from 1931-1932 are fitted with a Silumin-cylinderhead and had a power output of 9hp. All 250 Sport models had a chromed tank.
Advertisement
This Puch bears its first paint and is fitted with a Bosch lighting set and a three jet Zenith 26MC carburetor. Only a small number of the 250 Sport models survived and are very rare these days.
Specifications:
Manufacturer: Puch
Model: 250 Sport
Year: 1932
Capacity: 248cc
Engine type: 2-stroke
Bore/Stroke: 45 x 78 mm
Cylinders: 2
Power: 9ps/3000rpm
Compression ratio: 1 : 6.0
Weight: 100kg