At Design Essentials 2019, Mercedes-Benz Design presents the "Vision Mercedes Simplex", a sculpture embodying the heritage and future of the luxury brand — Mercedes-Benz. The Vision Mercedes Simplex symbolizes the transition into a new era of design and technology. While, at the same time, creating an homage to the historical legacy and the birth of the brand.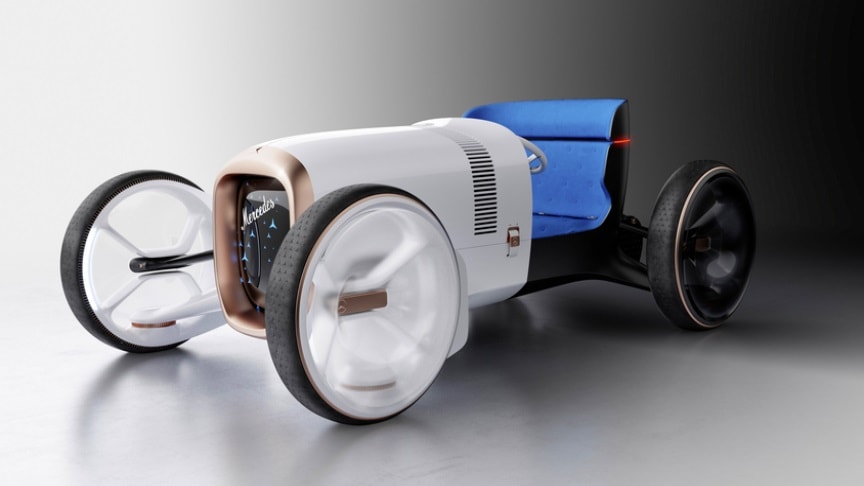 source/image: mbusa
The "Vision Mercedes Simplex" reinterprets the historic Simplex as a two-seater with freestanding wheels, an alternative drive, exciting User Interface and a thrilling design. Its vehicle body with a dominant horizontal alignment sits as a monocoque amid the four large wheels, which form the outer points of the vehicle.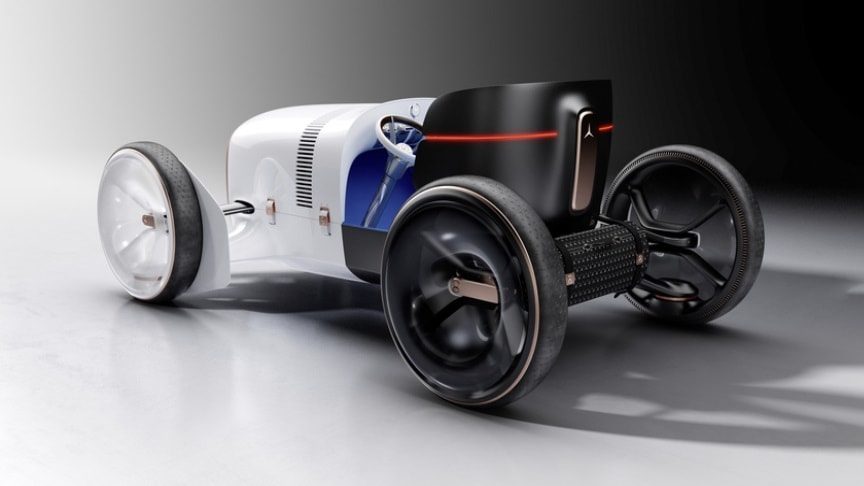 source/image: mbusa
The vertical color separation into a white front section with a black rear section follows the historic example. The transparent trims on the wheels reflect lightness and efficiency, as do the aerodynamic surface areas between the front wheels and the vehicle body.
Advertisement
The entire sculpture lives from the interplay between clearly and powerfully drawn surfaces and precise technical details.The grille has been replaced by a "3D display" that both displays the vintage Mercedes logo an, more importantly, displays the car's status at a glance.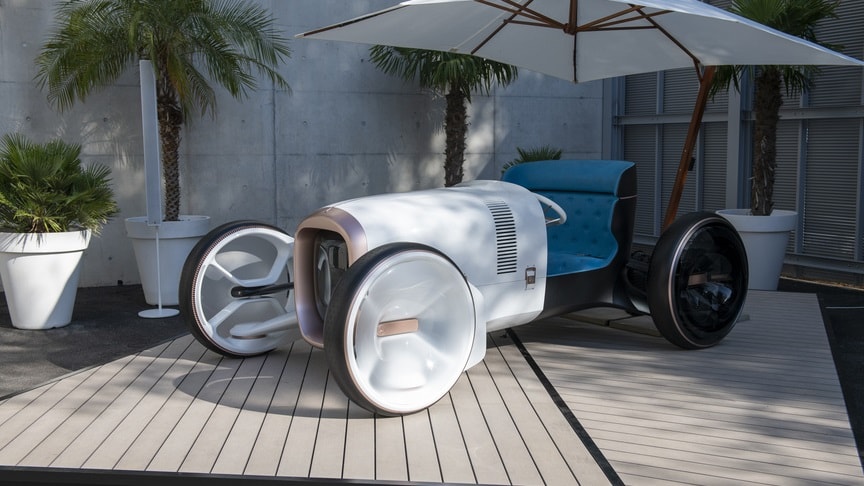 source/image: mbusa
The entire interior is an homage to the successful history of Mercedes-Benz and the DNA of the Simplex racing car– systematically reduced yet emotively appealing. A seamless transition between the exterior, interior and User Experience reflects the holistic approach of the Mercedes-Benz design philosophy. This is particularly evident in the flowing, flute-like transition between the hood and instrument panel with its minimal interface, which works via projections. The seamless look continues into the foot well.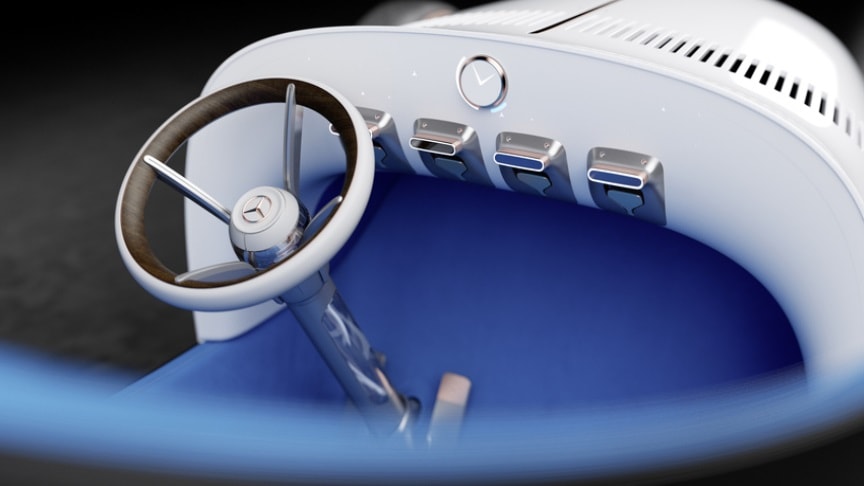 source/image: mbusa
This design is acknowledged as the first modern car that heralded in a new era in vehicle design. This transformation began nearly 120 years ago, taking the first step away from high motorized carriage based designs to a flat vehicle design with a light high-performance engine installed low in the frame, featuring a honeycomb radiator integrated into the front. The Mercedes 35 PS was a pioneer of success and a role model for all the cars that were to follow. This vehicle layout presented for the first time over a century ago remains to this day the technical basis of all cars./Mercedes Benz USA