The VoloRegion is an electrically powered aircraft that can take off and land vertically. It is being developed by the German company Volocopter.Proudly presenting the VoloRegion – the newest addition to Volocopter's three-member family of aircraft that is set to enhance city-suburb connections and beyond around the world following the launch of commercial UAM services (coming soon to major cities across the globe).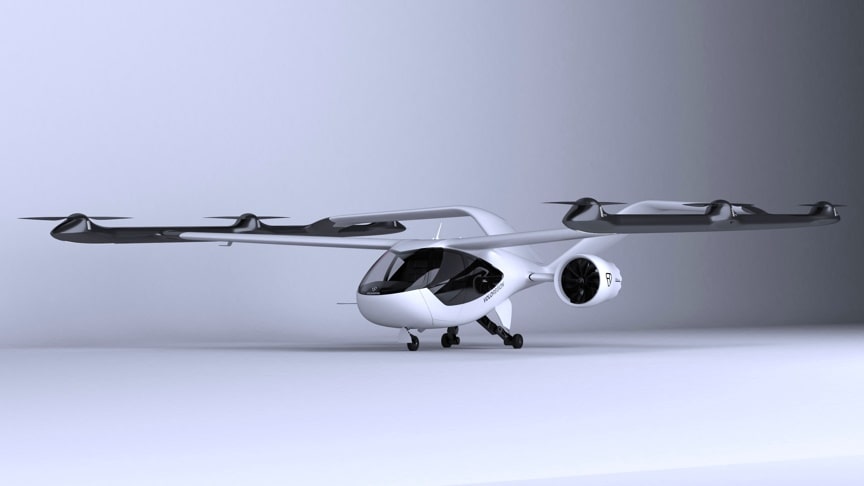 source/image: Volocopter
In this video, Volocopter offers an initial look at its third innovative eVTOL aircraft, which will serve to expand Volocopter's urban air mobility ecosystem beyond city limits, slashing travel times between city centers and their suburbs.
Volocopter plans to operate the VoloRegion alongside its VoloCity and VoloDrone aircraft solutions to provide greater mobility on longer routes in a safe, seamless, and sustainable way.The VoloRegion has a multi-rotor system. It uses a hybrid lift and push design with a purely electric drive.
Advertisement
It's equipped with 8 individual motors, 6 of which are connected to free propellers generate the lift and two to ducted propellers providing the forward thrust. There is a main high-wing wing with two outriggers for the 6 VTOL propellers. The stern is V-shaped.[8] The lift of the VoloRegion is not only generated by propellers, as is usual with Volocopter, but also with its wings. This is energetically better.