We know Volvos are tanks, so finding one with a tank engine shouldn't be that surprising. Actually, the 38.8-liter Transmash V12 diesel engine connected to this particular car came from something called the Brobandvagn 971, which was a basically a tank but instead of a big gun, it carried a big folding ramp to make bridges.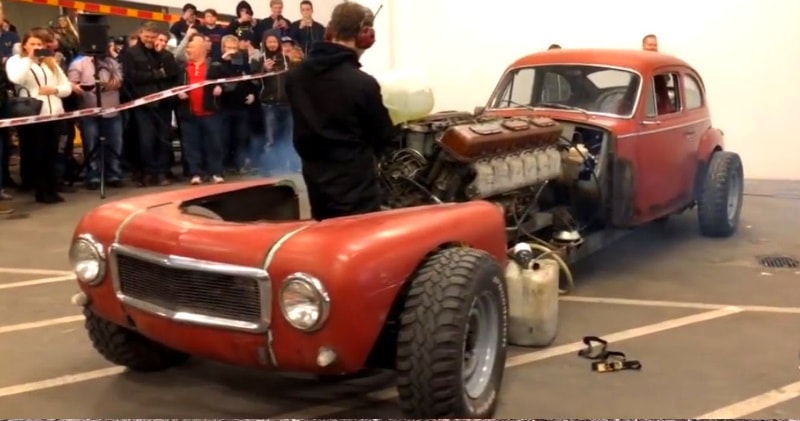 source: motor1 /image: My Passions
The engine, however, was also used in the Rsoviet T-55 tank which first entered the world stage in the 1950s. So for all intents and purposes, this is a straight-up tank engine.Obviously the car rides on a completely custom frame – it's almost 20 feet long – with the passenger compartment and front clip separated by the massive mill./motor1
As you would expect, the build incorporates all kinds of custom work beyond the frame, not the least of which is a special gearset that connects to a heavy-duty rear end from General Motors.
Advertisement
Considering the engine was originally rated at 587 horsepower and 18 bazillion pound-feet of torque (we double-checked that figure and bazillion is absolutely correct), upgrading the Volvo's stock drivetrain was pretty much a given. And yes, it does run.