"Inspired from Maya's architecture and partly from a Japanese temple, Waya it's a modular floating city.The modular Waya pyramid can offer different living and entertainment settings, such hotel, shops, spa, gym, bars or cinema for any purpose."//Jet Capsule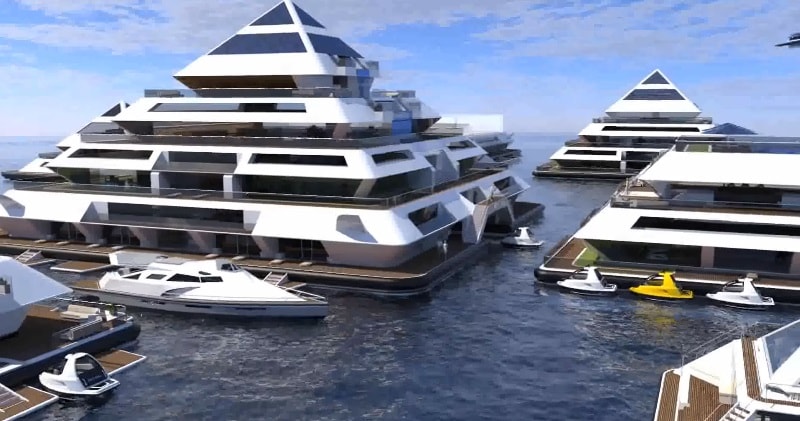 source/image: Jet Capsule
In order to complete the main Waya pyramid, different modules are overlapped on the floating basement, which measures 54 metres x 54 metres in his largest module, extending the surface to about 3000 sqm.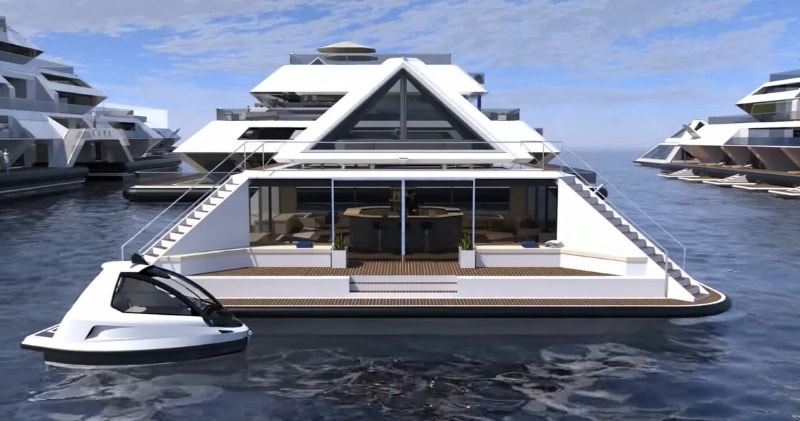 source/image: Jet Capsule
The basement holds a large entrance for the boats and the reception to access the rooms, by subdividing his height in ten different floors with a total surface of 6500 sqm, the complete Waya reaches a maximum height of 30 Metres from the waterline.
Advertisement
Each Waya module can be coupled with a specific floating basement, creating itself another customized floating building. Lazzarini is planning to initialise the building process of Wayaland, while starting a crowdfunding of the smaller two floors module (10m x 10m).
Accordingly to the designer, in order to build the first Waya-suite, € 350.000 will be necessary, sum easily available by starting to pre-order the avaliable nights of the year 2022 at € 1000 x night(365 nights = € 365.000) on the website wayaland. Wayaland will offer a new offshore living eperience, a self sustainable community, built around the human on the water.