The Whale Trailer Cabin is a unique camper concept that takes after the prodigious animal it's named after in both size and shape. The white and blue composite shell is also reminiscent of an ocean scene. Designed by Hu Yong the concept trailer has won the the Red Dot Design Award du design Red Dot in the Mobility and Transportation category.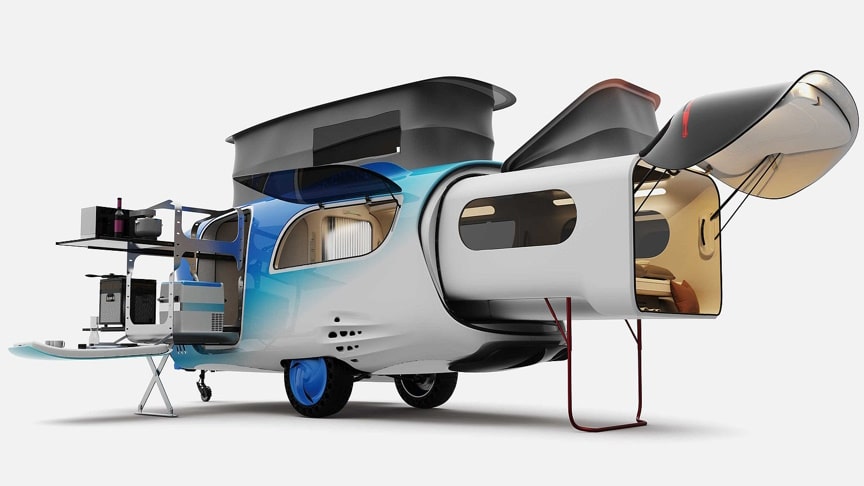 source/image: red-dot
The trailer itself is not too large a beast to burden most trucks, but it does sprawl out to match that unique whale shape and increases its surface area tremendously. This is how the Whale Trailer Cabin tackles the compactness to usable space ratio that many struggle to maintain.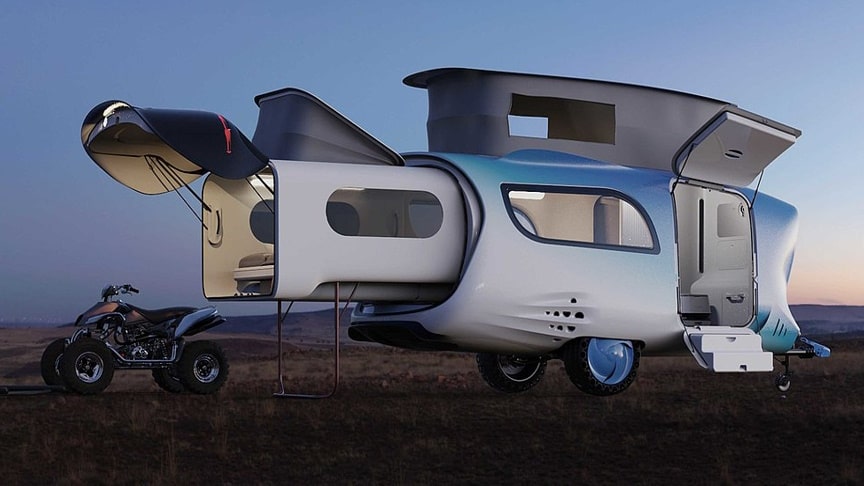 source/image: red-dot
The traile's the exterior dimensions of a compact trailer but the interior dimensions of a medium trailer. With additional equipment, the RV can even meet the standards of a large trailer.With its slide-outs that greatly increase the interior space when the caravan is in camping mode.
Advertisement
This Whale Trailer Cabin was designed above all to meet the expectations of the Chinese market. On the road, the caravan has the size and weight of a small trailer (2 m x 2 m and 700 kg), which allows it to be towed by all types of motorised vehicles. When stationary, once deployed, it can accommodate 4 people 2 adults and 2 children.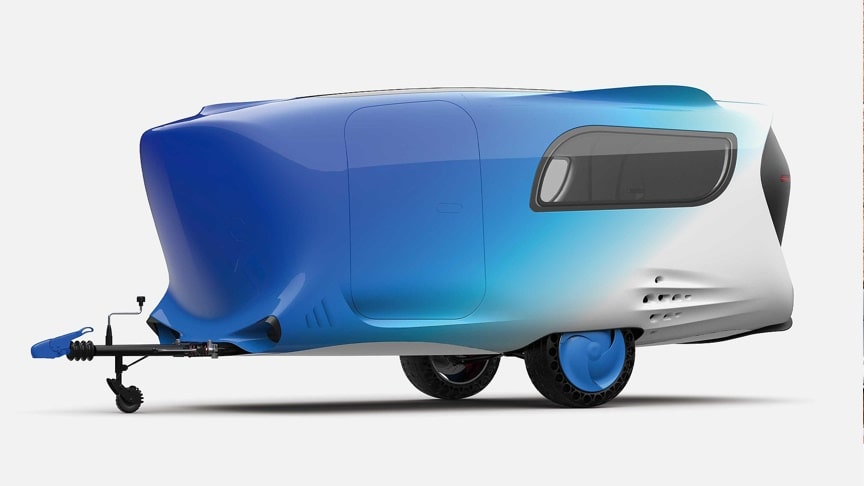 source/image: red-dot
The retractable one-way expansion of the cabin converts the living space into a bedroom space to improve space utilisation. With a modular design, users can customise the RV to suit a variety of travel environments, from cosmopolitan cities to more organic settings in nature.To ensure that there is enough energy to power the RV, the battery employs the most advanced blade new energy battery currently available.