Alternating current flowing through a coil generates a magnetic field. The strength of the field varies in relation to the strength of the current passing through the coil. The field is concentrated in the area enclosed by the coil; while its magnitude depends on the strength of the current and the number of turns in the coil.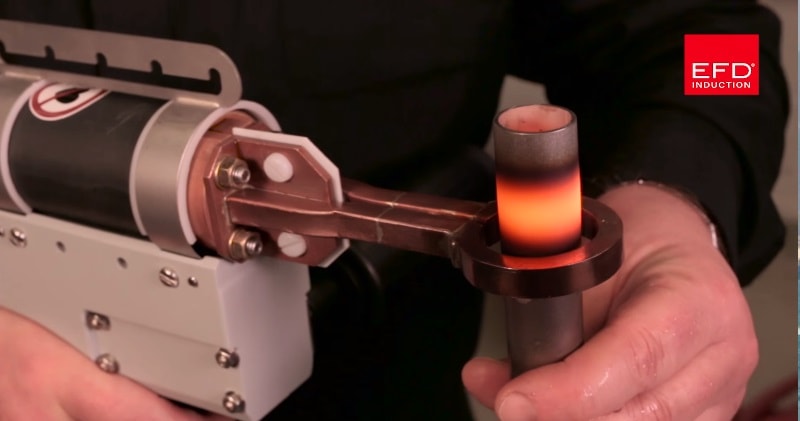 image/text credit: EFD Induction
In a basic induction heating setup, a solid state RF power supply sends an AC current through an inductor often a copper coil,and the part to be heated the workpiece is placed inside the inductor.
The inductor serves as the transformer primary and the part to be heated becomes a short circuit secondary. When a metal part is placed within the inductor and enters the magnetic field, circulating eddy currents are induced within the part.
Advertisement
In the process of heating the material, there is therefore no contact between the inductor and the part, and neither are there any combustion gases. The material to be heated can be located in a setting isolated from the power supply; submerged in a liquid, covered by isolated substances, in gaseous atmospheres or even in a vacuum.