One of the major success factors of the VW Group is its platform and common part strategy, which provides immense cost savings. Numerous models of the four major Group brands (VW, Audi, Seat and Skoda) are technically largely identical under the sheet metal and also have identical engines – see, for example, the SUV models VW Tiguan and T-Roc, Skoda Karoq and Kodiaq, Seat Ateca and the upcoming Terraco and the Audi Q2 and the next Q3.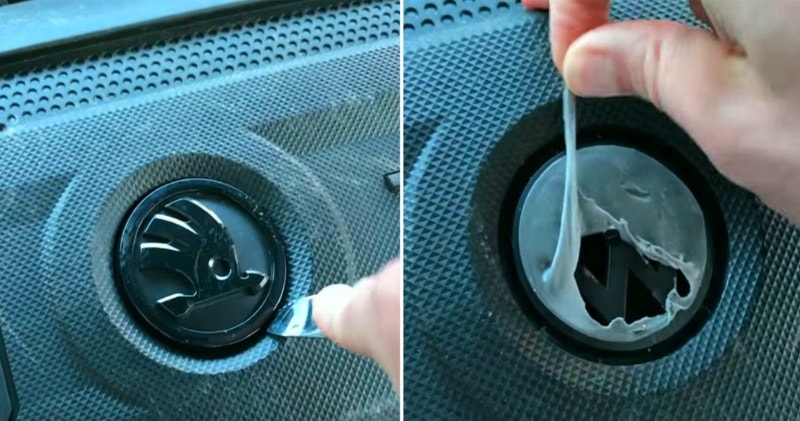 source/image: Autoforum.cz
Visually, the four brands do not show their close relationship. Now a video shows that VW goes even further in the same-part strategy than most would expect.In this video the youtube channel autoforum.cz decided to give it a try. They have dismantled the engine cover of the current Superb TSI.
We would have expected that the covers were first produced without a brand emblem and later the respective logos are used. Instead, the VW logo is simply pasted over. That's a little surprising. Also for professionals.
Advertisement
However, it is not clear why the carmaker simply glued the logo on top of another instead of producing a Škoda-specific cover without a logo on which Škoda would stick.