What is it like to sleep on the side of a cliff in nothing but a hanging tent and sleeping bag? Mountaineer Mark Synnott says it's like "being in the craziest tree house that you can possibly imagine."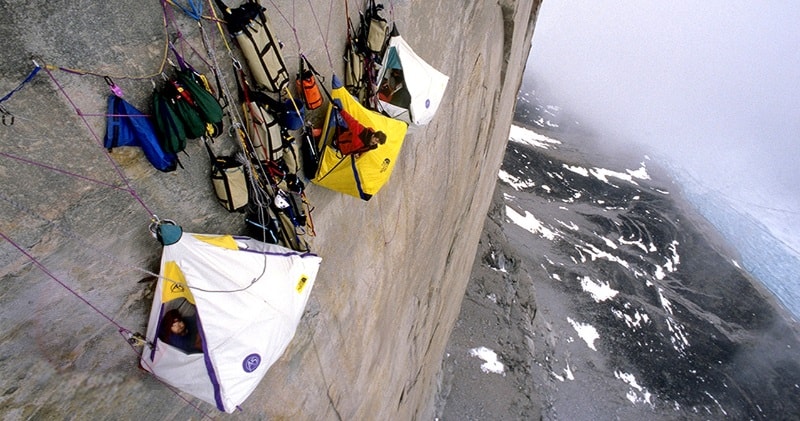 source/image: Great Big Story
Most major climbs can't be completed in day. So, when night falls and sleep beckons, alpinists deploy a portaledge, a hanging tent secured to the rock face via a system of intricate webbing.
Once set up, the system is stable enough for a climber to crawl into, curl up and fall asleep. There's even space to hang portable stoves and other such supplies so that, in morning, coffee can be enjoyed from 4,000 feet up.
Advertisement
Mark says, sleeping in a hanging camp feels like "being in the craziest tree house that you can possibly imagine." Also, he talks about his experience of facing the hurricane-force winds which could possibly suspend the entire tent from the mountain.