This video features a Widebody 1967 Ford Mustang Coupe built with a C5 Corvette drivetrain and an LS1 motor.On his quest to make a badass hotrod, Canadian fabricator and all-around madman Kyle Scaife did something many car purists will balk at—he combined the blue oval and the bowtie.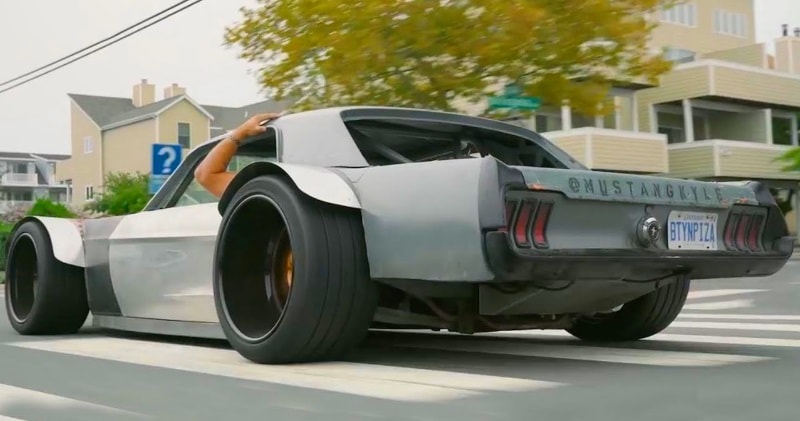 source: coolmaterial /image: Speed Suspects
It all started when Scaife was inspired to create a build of his own after working on a Viper-powered Plymouth Cuda in the shop.He had a '67 Mustang body, so all that was left was the engine, transmission, frame, rear end and, well, pretty much everything else that makes the car go.
The powertrain for the build came from an unlikely donor, a 1999 C5 Chevy Corvette with a 5.7-liter LS1 V-8 with a salvage title that Scaife picked up for just $6,000.The car sits on a custom tube frame designed and built by Scaife.
Advertisement
It was a learning experience and the end result is a unique build.We know we're supposed to find it sacrilegious and an affront to all things automotive, but we actually think it's pretty damn cool—especially because of the Ken Block meets Twisted Metal vibe.