This is the most extreme 500 Abarth out there! This Fiat 500 has been transformed from a cute little city car into a mini supercar!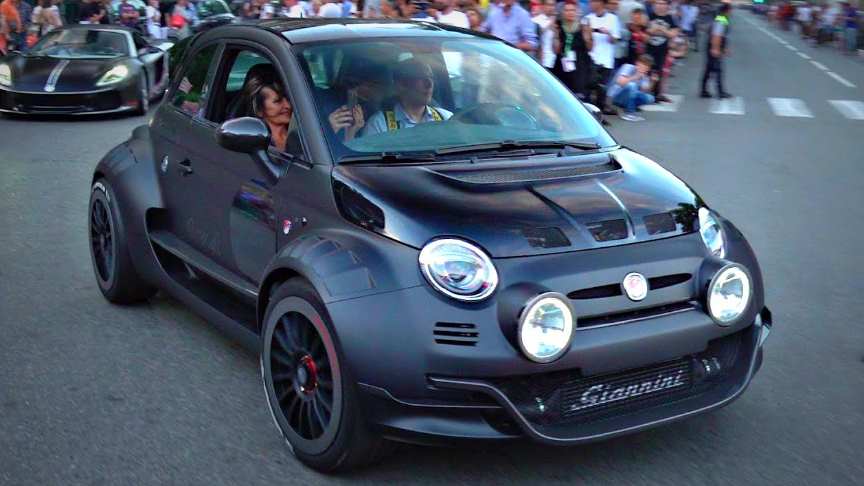 source/image: NM2255 Car HD Videos
In today's video you'll see both the Giannini 350 GP4 4×4 and the RWD mid-engined Giannini 350 GP in action. the car you're looking at is based on a Fiat 500 but has been radically overhauled into a performance beast.
The 350 GP is powered by the same 1.75-liter 350-hp turbocharged four-cylinder engine that powers the Alfa Romeo 4C fitted on the rear behind the front seats resulting to its rear seats being removed from the tuned Fiat 500.
Advertisement
A massive rear diffuser also gives the car a more aggressive look, just in case you didn't think it was unique enough. The suspension has also seen a massive upgraded with Ohlins shock absorbers.