Yes you read that correct, in an attempt to prove that this widely feared arachnid is actually rather docile and always more interested in avoiding humans than inflicting a bite, Coyote will attempt hold one with his bare hands.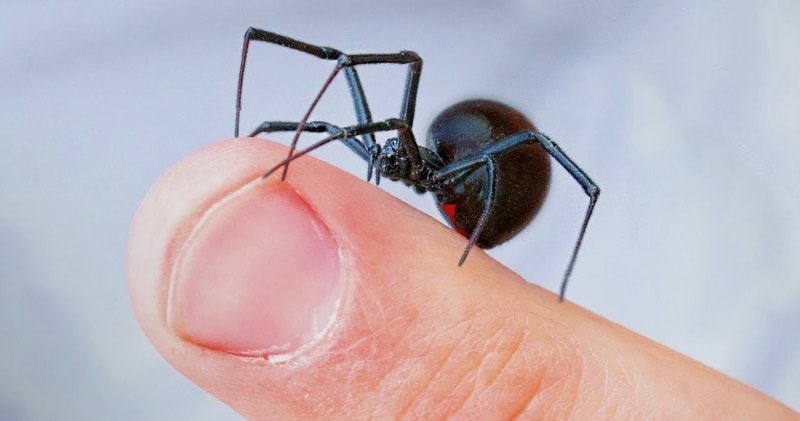 image/text credit: Brave Wilderness
He does this with the confidence that these mild mannered creatures will actually remain calm if unprovoked…but there is always the slight chance and the question…WILL IT BITE?!
Well if Coyote is bitten the consequences will be extremely painful and potentially deadly, so the team will be on standby to call for medics just incase the worst scenario actually unfolds…to be BITTEN by a Black Widow Spider! YIKES!
Advertisement
The female black widow spider is considered the most venomous spider in North America. The venom of the black widow spider is 15 times as toxic as the venom of the prairie rattlesnake.Only the female black widow is dangerous to humans; males and juveniles are harmless.