The Wingamm Oasi 540 is a motorhome that bridges the gap between a Class B and a Class C while maintaining a driving feel similar to that as a car.This little guy is based on the Italian market Fiat Ducato 140 hp and comes equipped as it would in Italy.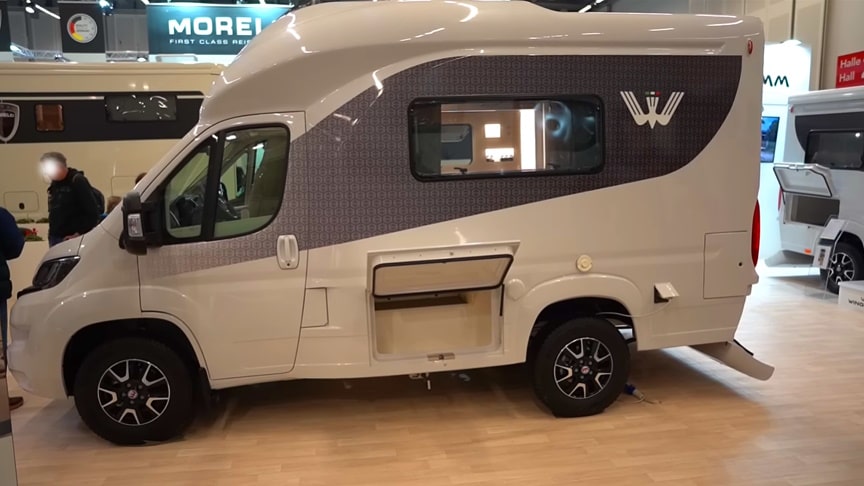 source/image: miniCampers
The Wingamm Oasi 540.1 N is coming onto the market for the new season with a number of improvements and it still scores with a large L-shaped seating group, a longitudinally installed fold-down bed and an airy feeling of space – despite the small dimensions.
The changes to the 2023 model include an improved cabin door including new door hinges, an optimized step, a recessed grip for the outer storage compartment flaps and new wall cladding for the longitudinal kitchen.The Wingamm Oasi 540.1 N is available for just under 100,000 euros.
Advertisement
Despite its compact dimensions, this model offers a lot of space. The trick lies in the pull-down bed, which Wingamm placed centrally above the seating group. This saves a lot of space. This is noticeable, among other things, in the spacious, 5-6 person seating group and the separate toilet room. Things that are usually not possible with a motorhome that is only 5.42 meters long.