Right before Amanda was deployed during her time in the army, she decided to go on a long road trip where she encountered tons of people living on the road in their vans.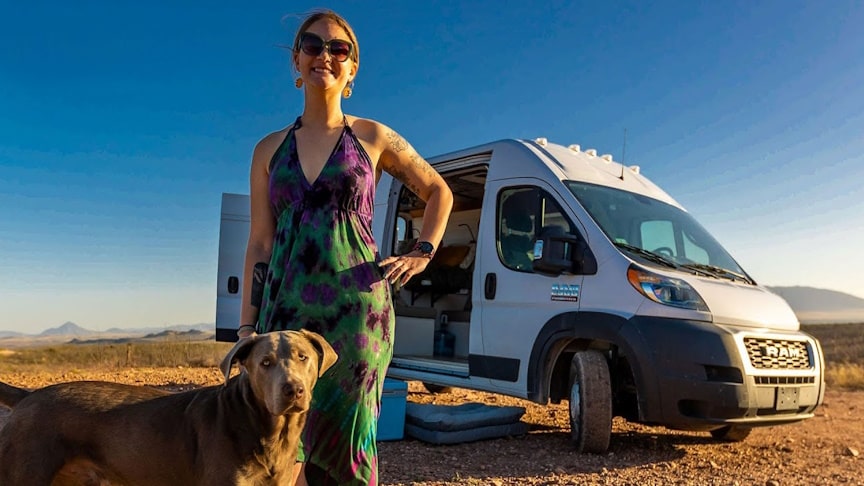 source.image: Tiny Home Tours
She immediately felt inspired & spent her deployment day dreaming about making that lifestyle a reality for herself as soon as she got out of the army.
Fast forward to now, Amanda finds herself living the dream & couldn't be more fulfilled with her nomadic life.
Advertisement
Her van features a kitchen with a two burner stove & a deep sink, a fixed bed, & an adorable little dinette that doubles as a dedicated workspace.