Kate has been living full-time on this super charming tiny houseboat since 2020. In this video, she shares a full tour of her home on the water.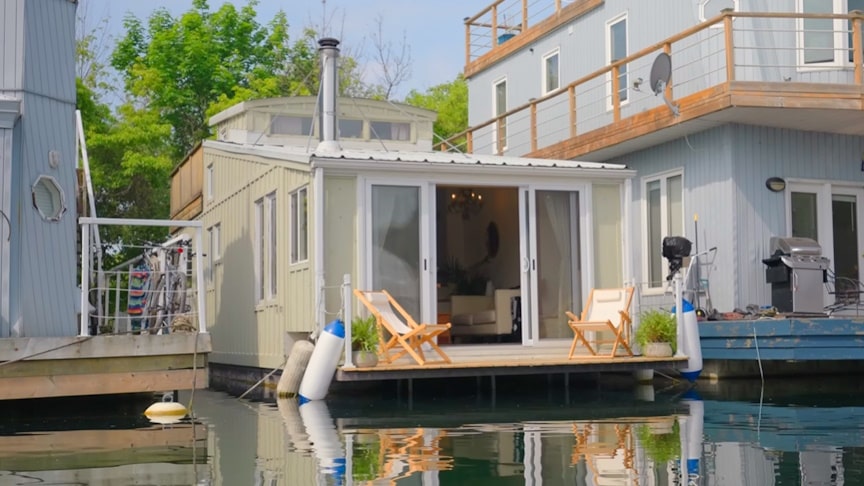 source.image: Exploring Alternatives
As well as her experience as a liveaboard in a marina, including some of the challenges, the monthly expenses, the incredible community, the renovations and maintenance, how the systems work, and more!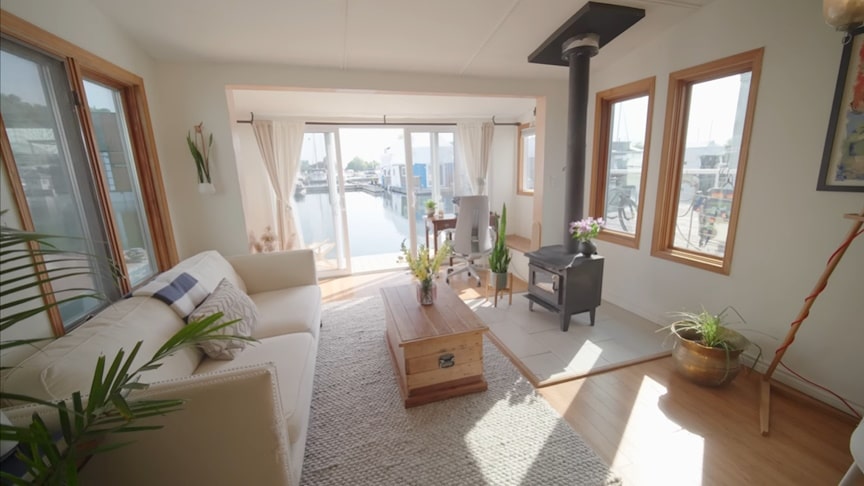 source.image: Exploring Alternatives
The house boat is approximately 550-600 square feet, and includes the main level and the loft bedroom. Kate's houseboat is connected to city water and hydro electricity, and she has a septic tank for waste.
Advertisement
She also has a high-speed internet connection at the dock which allows her to work from home.Living on a boat year-round in Canada is not easy because of the harsh winters so to prevent ice from forming around her home, Kate has several bubblers installed around the pontoons that prevent the water from freezing.
She also has a heat trace line to prevent her water line from freezing and she heats her home with a mix of the wood stove and electric wall heaters.