Inspired by legendary 1967 Ford Mustang GT500, this time I decided to do it with type wood: Fujian cypress, from monolithic wood. Proportion to real size: 1:10 and it took me 30 days to build this car.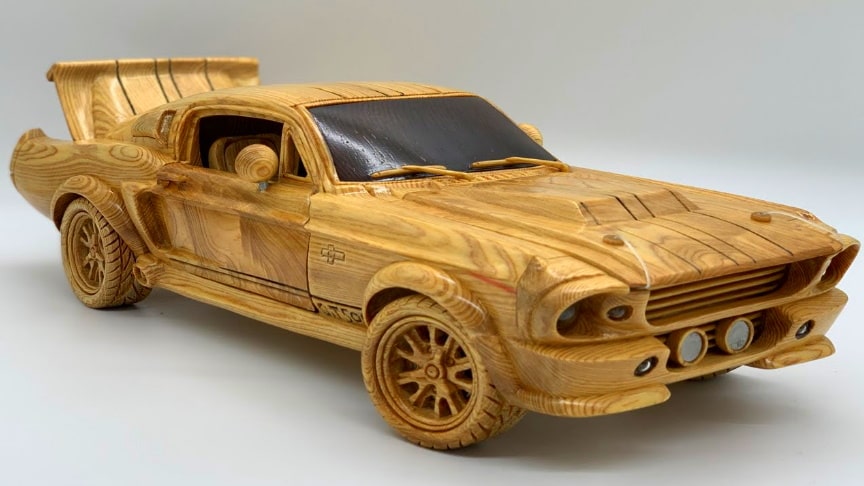 source/image(PrtSc): Woodworking Art
Built by Woodworking Art Youtube Channel this project is pretty straightforward breaking down the build step by step as the artist recreates the famous 1967 Ford Mustang GT500.
The carpenter in this video starts out with nothing more than a few pieces of wood, then he draws out the basic side profile of a classic 1967 Ford Mustang Shelby GT500 on two of them before cutting those pieces with a band saw.
Advertisement
Once finished, he combines the two with a pair of wooden dowels.The amount of articulation on this scale model is amazing, and it's even got working wood wheels with tire patterns, a full interior, and an engine.It's quite amazing to watch as the entire thing is built by hand and comes together, piece by piece./Woodworking Art