Built by Woodworking Art Youtube Channel this project is pretty straightforward breaking down the build step by step as the artist recreates the famous Cadillac limousine. WoodWorking Art starts with a block of wood and a stencil tracing the vehicle's silhouette and cutting out some circular wood pieces for the wheels.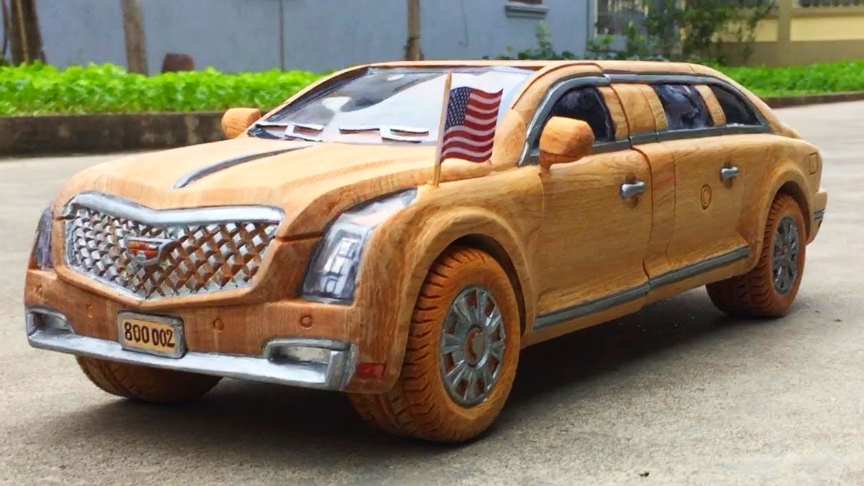 source/image(PrtSc): Woodworking Art
Even more impressive, though, is that the doors of the sedan actually open and close.The model was built almost entirely of wood and the only metal elements included were screws to hold the different parts of the vehicle.
While this wood carving doesn't come with the fire-suppression system or heavy armor and other associated protective measures as the real-life Cadillac presidential limo, it's still massively impressive.
Advertisement
After the final touches like mirrors and reflectors are installed the completed Cadillac looks absolutely fantastic with all its realism.The artist clearly has some serious skills.