An talented, devoted patient artist named Carlos Alberto created this fully-functional Vespa out of wood.This Vespa looks too good for words to describe it, and we simply fell in love with the amazing way the various wood essences mix in this awesome piece of art.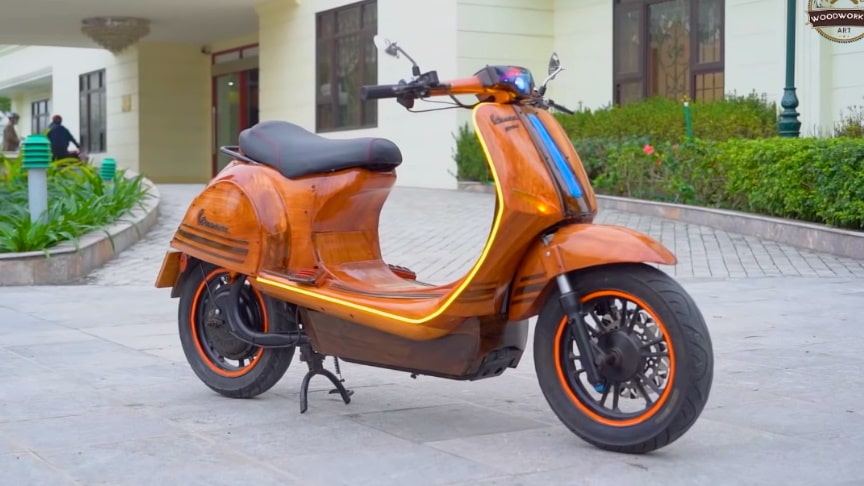 source/image(PrtSc): ND – Woodworking Art
Youtuber ND – Woodworking Art took an old, damaged electric scooter and turned it into the jaw-dropping Vespa Sprint.All that is left for us to mention is that the engine suspensions and wheels are still made out of metal. The rest is just a pice of art to our eyes, he built this Vespa Scooter to giv it away to a a poor student which he describes in his video.
Hopefully the videos recording the process of wood carving and crafting from wood will be useful and entertaining for you. I like to use wood from discarded trees, not precious woods from the forest.
Advertisement
I can make everything from wood, if you have a request, email me and I will make it for you.Hope you will always support me to be motivated to create new and useful content./ND – Woodworking Art