If you're a guy, chances are you've probably opened the hood of your car, poked around for a bit and then thought "Yep, that's an engine". While most men are fascinated by engines, unfortunately many of us can do little more than check the oil. But if you're eager to learn more, you can now do so at home without taking your own car apart.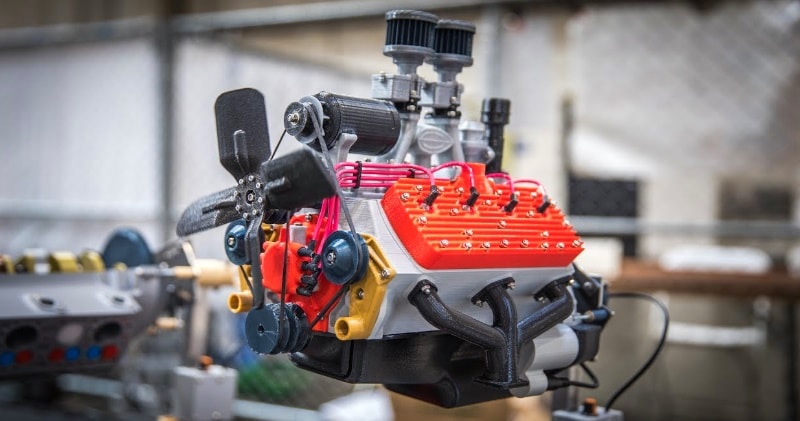 image credit: Tested
Mechanical engineer Eric Harrell has just shared a 3D printable 35-percent scale model of a Subaru's EJ20 flat-four engine that is fully functional, though obviously not a real engine. A perfect 3D printing project that will teach you all about how engines actually function.
We meet Eric Harrell, who brought his collection of functional 3d-printed car engines and transmissions to this year's Maker Faire! Eric shows us his 1/3rd scale engines, which he designs from reference schematics and measurements to highlight how real engines work. Eric has also made his files available online for anyone to make their own replicas!
Advertisement
Most importantly, like that Toyota replica, this Subaru engine is not an actual engine. "It's fully functional as in all parts move as intended in the real thing. Do not confuse it with a real engine, as this is not," Harrell says.