Cars of today normally use a car clutch to transmit power produced by the engine to the gear box. The vast majority of cars and motorcycles rely on dry friction clutches, which will be explained in this animation.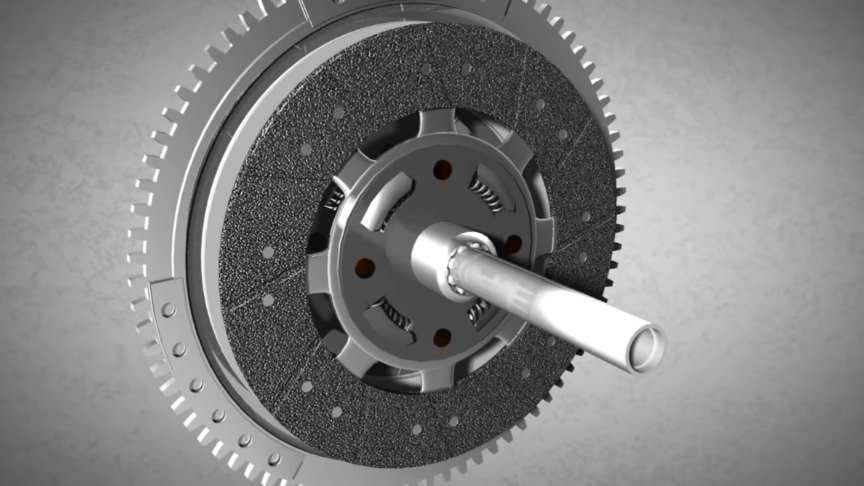 source/image(PrtSc): Thomas Schwenke
The clutch allows us to smoothly engage a spinning engine to a non-spinning transmission by controlling the slippage between them.The clutch is a mechanical device which engages and disengages power transmission especially from driving shaft to driven shaft. Watch the video from Thomas Schwenke for more info:
In order for a car to stop without killing the engine the wheels need to be disconnected from the engine somehow.Clutch is located between engine and gear box.
Advertisement
The clutch principle is based on friction. When two friction surface are brought in contact with each other and pressed they are united due to friction between them. As soon as the contact is made, they are united due to friction between them and the flange starts rotating with flange.