Straight out of a science fiction film comes the Apollo JetBike, the world's first jet engine-powered flying motorcycle. We have been holding back the JetBike's release as we have been conducting flight and control testing.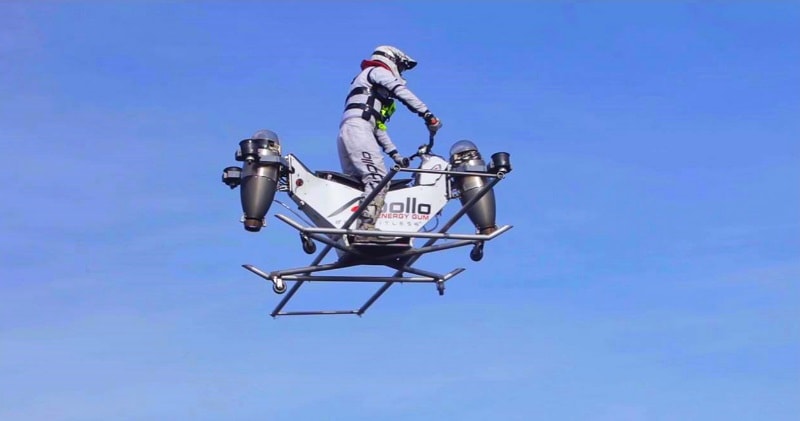 Endless hours of design, manufacturing, testing, and re-design have finally brought to the air something that seemed impossible.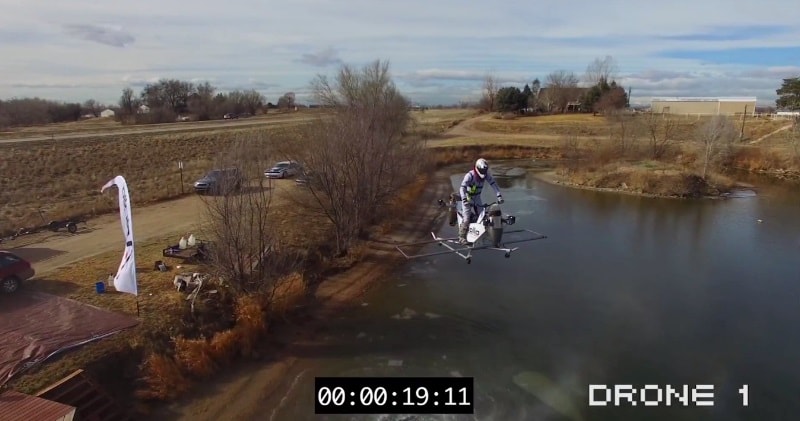 Now that our prototype has passed initial flight tests, it's time to get it ready to race. We are working hard to push the limits of speed, maneuverability, aesthetics, and safety. Apollo Formula Air International Race Series… Summer 2017. Now accepting pre-production orders.
Advertisement
The Apollo JetBike has made its first unassisted test flight! Apollo Flight Labs and JetPack International have been working day and night to bring an entirely new form of human flight to the world. This is the first video of many more to come. Be Limitless.
The Apollo JetBike is being designed to achieve speeds of over 100mph, at altitudes of up to 10,000 feet, and will include a safety parachute.It is powered by the latest technology in jet engines, and will have a flight time of over 10 minutes when complete.