Introducing the #SpeedyCopter, a 1969 Bell OH-58 Kiowa (US Army Vietnam Assault helo). It was parted out after being used by a drug task force, washed away in a flood, sold for scrap in a GSA auction, and then resurrected by Speedycop and his Gang of Outlaws to become a FULLY AMPHIBIOUS ROAD RACE CAR!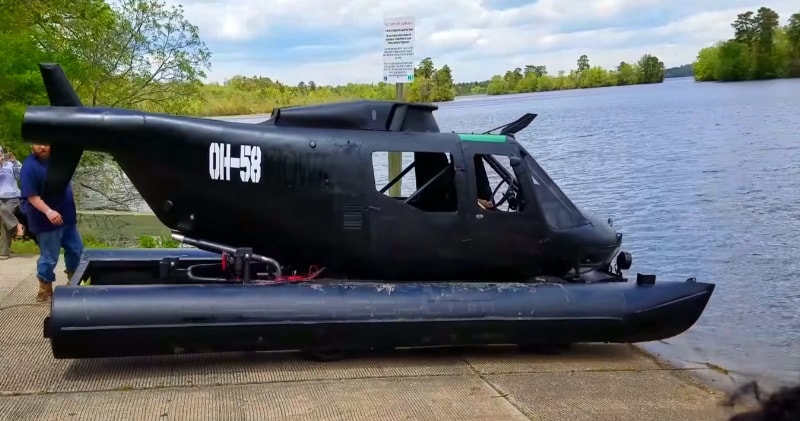 source/image(PrtSc): speedycopvideos
It raced in the 24 Hours of LeMons at New Jersey Motorsports Park May 14-15, 2016, and then proved its amphibious capabilities at Union Lake nearby.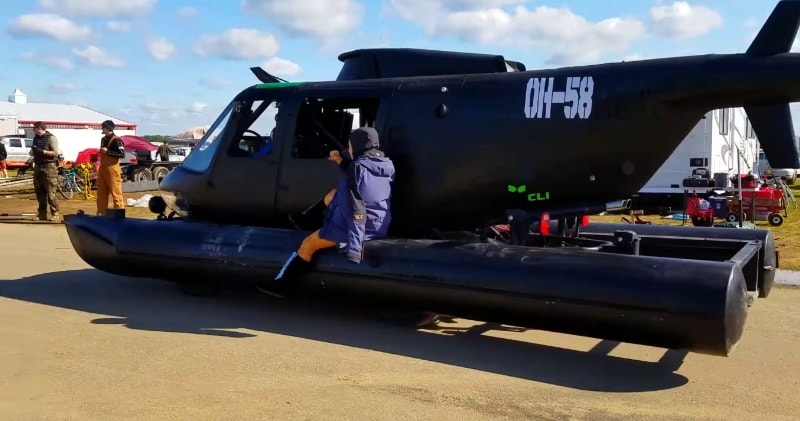 source/image(PrtSc): speedycopvideos
It's sitting on an old Toyota van chassis, with a widened Mazda Miata rear suspension, a mid/rear-mounted Audi 3.0 V6, and the Quattro transmission sports a welded Torsen diff that allows the same engine to power both the wheels and the boat prop.
Advertisement
The original roof-mounted rotors (when not racing) are spun via an Audi steering wheel in the rear seat ceiling. They turn easily, and the running challenge is to prove Da Vinci was right—human-powered flight is a possibility!
The retired 1969 Bell OH-58 Kiowa, an old school US Army Vietnam Assault hero, has been brought back to life again to compete in the 24 hours of LeMons and we're loving every second of it.