The most visible bike light is the one you wear on your hand. Zackees's award-winning Turn Signal Gloves are the hottest innovation in cycling lights: the ability to communicate turning intentions to other vehicles on the road.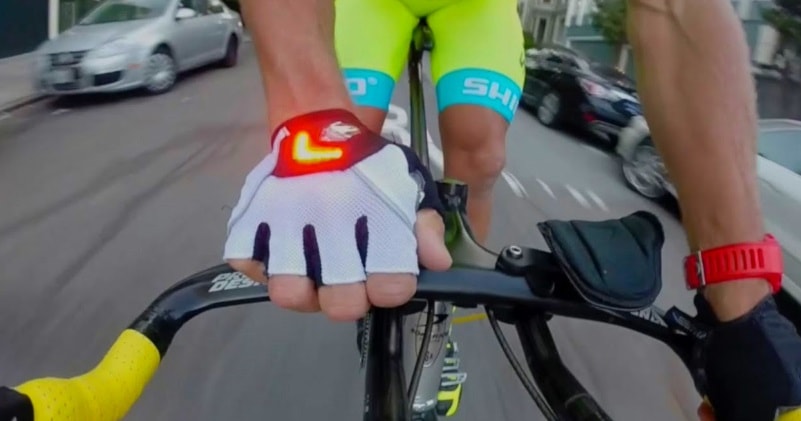 These machine washable gloves are made from premium materials:tough, flexible leather and breathable spandex. The LED lights are powerful and bright, running on rechargeable coin batteries that will last for several weeks of moderate daily use before needing a charge.
You won't believe how much power these pack in such a tiny package! And the new 2.0v of the gloves have been improved to have 4x more energy than our previous design!
Advertisement
That means up to 6 weeks of moderate use before the gloves to be recharged! When the gloves need to be recharged, simply plug in the USB micro cable (included) into the usb receptacle inside the glove. After one hour the product will be 70% charged, and after 4 hours it will be 100% charged.