PES1 features a sophisticatedly ordered power unit with a different flavor than an engine. Astride the power unit is a fluidly shaped top frame and a seat that is seemingly suspended in midair.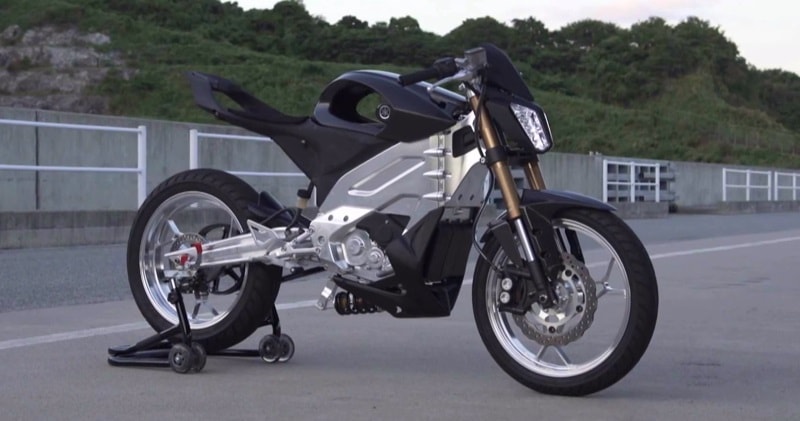 source/image: TechnologicVehicles
The juxtaposition of the rigid and inorganic drive section with the light and organic man-machine interface represents the originality found in an EV.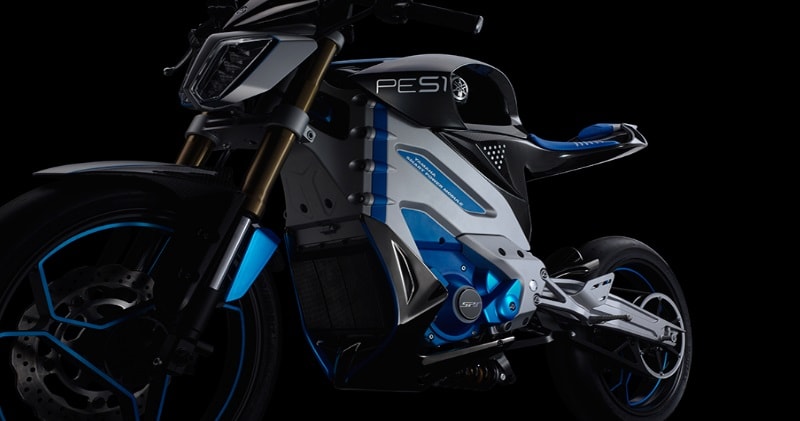 source/image: yamaha-motor
Power came from a removable lithium-ion battery pack and brushless DC motor that were housed in a monocoque frame that was shared by both cycles. The concepts were equipped with a transmission with both manual and automatic modes.
Advertisement
Yamaha hasn't given any specs on battery capacity or motor output, but quick shots of a digital speedo show a top speed of 100 kph, or about 62 mph.
The PES1's carbon fiber design allows the rear frame to support the rider without requiring stays.A bored-out triangular tail leads to a glimpse of the split seat that overlooks the hollow spaces on the top frame.