Situated on a dream family farm overlooking the ocean, this young woman has created a beautiful tiny house to call home. The farm has been in Kacey's family for 150 years and 5 generations of her family have farmed this land.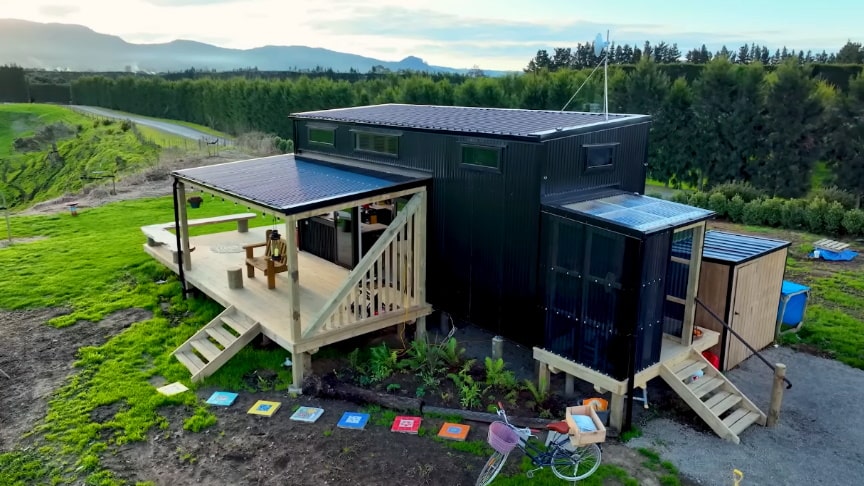 source/image: Living Big In A Tiny House
Still today, her grandparents, parents, aunties, uncles and siblings share this beautiful bit of land together. To be able to return home to the farm after collage, yet still retain her independence, Kacey decided to build a tiny house.
The resulting home is wonderfully constructed with everything she needs. Its style is modern with a vintage twist. A wrap around deck creates fantastic indoor / outdoor flow and enables the home to take full advantage of its wonderful location overlooking the ocean inlet.
Advertisement
The tiny home is off the grid with power from an impressive solar array and water from the farms own supply. Ultimately, this is an affordable dream home which has allowed Kacey to continue to be part of a family legacy while retaining her autonomy.//Living Big In A Tiny House