The Monocycle or unicycle is a single-wheeled vehicle. Popularized by jugglers and circus acts, this versatile vehicle has been coined as one of the most useful modes of transports for city dwellers for its lightweight and reduced space.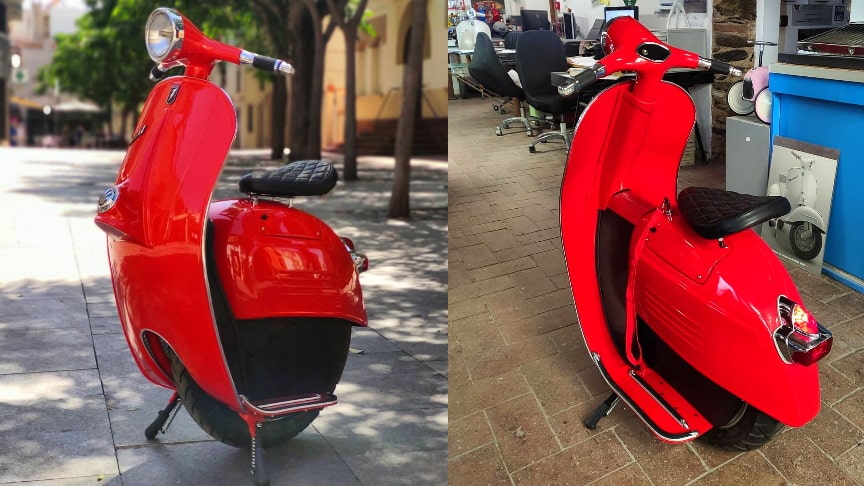 Although the monocycle might seem as a modern vehicle, it is in fact a pretty old invention that has been reinvented by engineers throughout history who tried to popularize is as viable mode of transportation.
In contrast to the difficulty of mastering mechanic monocycles, which require the rider to be able to have a great sense of balance and control of their center of gravity, self-balanced monocycles make the whole experience a breeze.
Advertisement
Through the use of gyroscopes, accelerometers the self-balanced vehicle allows the rider to forget about balance and focus on having fun.The Monowheel Z-One can reach speeds as high as 35 km/h (22 mph) with its 1,000W central motor, the scooter measures 47.2 inches tall x 19.7 inches wide x 23.6 inches deep.
The built-in 60V lithium-ion battery provides a range of between 45-60 km on a single charge. The entire device weighs around 70 kg (154 lbs) but can be easily rolled next to you and maneuvered due to its self-balancing nature.The self-balancing one-wheeled Vespa scooter features a fully integratable handle with charge indicators and light controls.