The Z-Triton by Latvian design studio Zeltini is partly a trike, a boat, and a home, making it is the most versatile adventure vehicle ever made, it is an amphibious E-Tricycle Camper that allows you to travel over land and water.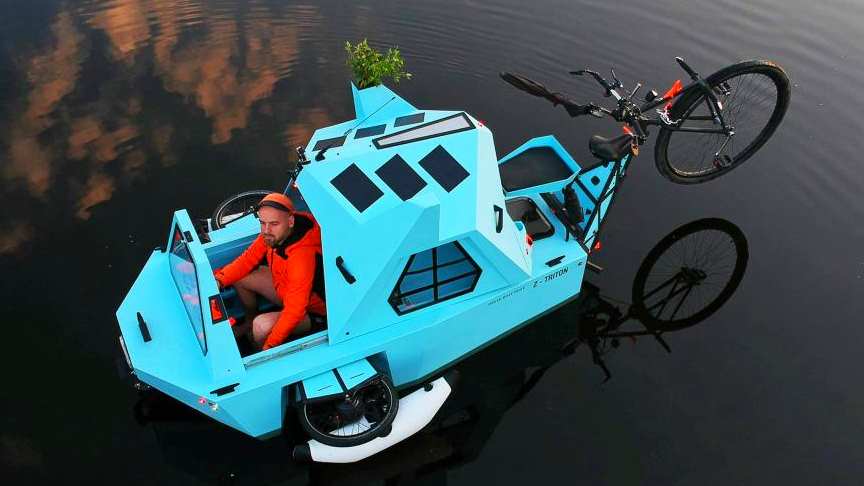 Perfect for either expeditions around the world or for recreation – a weekend getaway deep in the nature. Equipped with electric assistance it's an easy and fun ride both on land and water. Z-Triton is being developed and will enter the market in 2021.
The 'house' also has a kitchen, lights, fan, and a charging station, among other features that facilitate comfort and functionality,and it's powered by two 250 watt hub motors with an electrical outboard engine. In trike mode there's a 36 inch front wheel and two 20 inch wheels at the rear, and then in boat mode the back becomes the front, with the two smaller wheels folding up at a 90 degree angle.
Advertisement
The dimensions are just 3.6m L x 1.2m W x 1.55m H, making it super compact but still roomy enough to sleep two people in its cabin section.The Z-Triton has moved beyond the concept phase into a full working prototype. Zeltini has yet to confirm if or when it will be available to buy.///via/read more: zeltini